May 2, 2012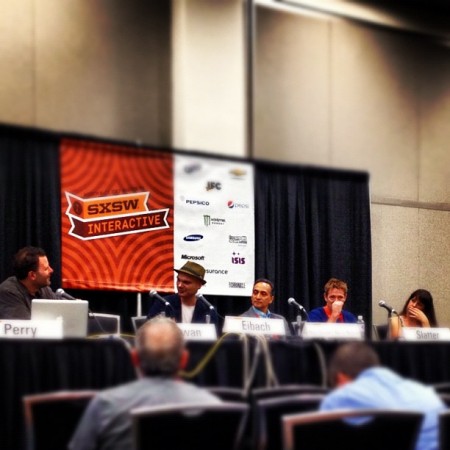 At the SXSW conference this past March, I was delighted to be a panelist for a session called Man vs Machine: New Music Discovery. Anyone who has ever had the (mis)fortune of sitting me down in person and asking me my thoughts about the role of music in a healthy society, why music resonates with us, and how media serves (or doesn't serve) this goal – those folks know that I like a good rumination, a good extrapolation of ideas. I'll talk for hours; more if you give me a good beer to cogitate over.
For this event we only got a little over an hour, and the panel was a lively discussion between me, Anil Dewan from KCRW, Philipp Eibach from wahwah.fm, Richard Slatter from We Are Hunted, and Scott Perry from New Music Tipsheet as moderator. It was a substantial deal of fun, to sit back and discuss where we might all be going with this, and why. As I wrote in March, the panel was pitched intentionally as a somewhat false dichotomy, since we all know that both the human recommendation and the technological algorithm can lead to a rad discovery — I suggested we just cage-match fight but no other panelists took me up on that at 8:45 in the morning.
My points eventually crystallized around the fact that I believe the nature of music discovery has changed: where you used to need a friend in the know to play you that punk 7″ they got in London in 1976 because humans helped to counteract musical scarcity, nowadays you need humans for almost the opposite reason – to place songs into some sort of a meaningful context, and to genuinely curate good music in a neverending flood of songs.
"Man vs Machine: New Music Discovery" SXSW Panel audio

Now that you can all listen in and join the discussion, what do you think about the things we reflected on? What role does context play, and how important is human connection in new music discovery? Should machines be able to cry? Is there a perfect robot DJ, and will he also clean my house like on the Jetsons? So many questions.