June 24, 2013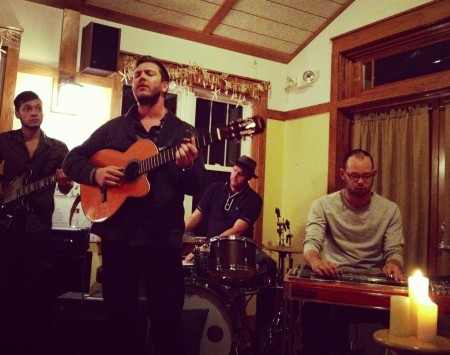 Back in October, those Wisconsin-grown purveyors of carefully-crafted songs Field Report came through Colorado to record a chapel session and play a Fuel/Friends house show. I've been listening to an audience recording of that house show often because it gives such a marvelous, vibrant reflection of the intimacy that makes house concerts special — how raw and affectingly all their voices ring out together in the room, the banter with the folks who are there, the improvisation in the instrumentation.
Field Report returns to Colorado Springs tomorrow (Tuesday night) to play a FREE SHOW at the new rad Ivywild School project, where I will be booking music. Come on down to the Principal's Office bar, have a Colorado-crafted spirit, and enjoy music like this.
Mike Clark opens, music at 8pm.

FUEL/FRIENDS HOUSE CONCERT: FIELD REPORT
October 8, 2012
Route 18
I Am Not Waiting Anymore –> In The Year Of The Get You Alone
Taking Alcatraz
Chico The American
Evergreen
Circle Drive
Fergus Falls
ZIP: FIELD REPORT HOUSE SHOW Oct 8, 2012

Also, this is another reason to like Field Report: BECAUSE THEY LIKE PUPPIES. Resistance is futile.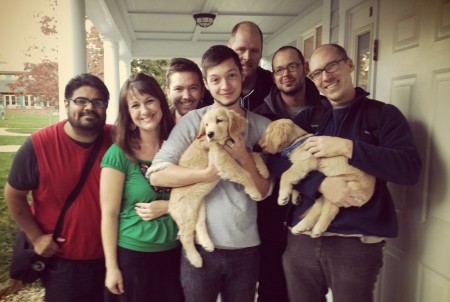 1 comment
1 Comment
Sorry, the comment form is closed at this time.