April 11, 2013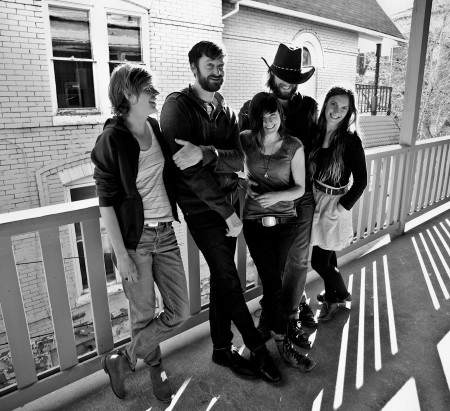 I like the rambly, literate way that Jesse Elliott always lets his heart and words bleed all over everything. For years with (chapel session alums) These United States, and now through his new project Ark Life, it always sounds like his mind is rambling so fast and so pure that the rest of all of us around him can barely keep up. He is one of my favorite kinds of musicmakers.
His new Denver-based band Ark Life blends together a crew of good musicians to make some fine open-air/open-highway music, all tied up with three-part female harmonies. Tomorrow night they are playing a Fuel/Friends House Concert, and if you're in Colorado, you should be there.
Let Your Heart Break (live on Daytrotter) – Ark Life
You can download the rest of their Daytrotter session from last week over here. It's the first recorded material available anywhere on the internets from Ark Life, so if you want to hear more, well, you'll just have to come to my house show tomorrow night.

Also playing with Ark Life tomorrow night, I am excited to welcome Denver band Poet's Row for the first time, maybe named after some cool art deco apartments on Capitol Hill? Either way: it's a show not be to missed.

Comments Off
No Comments
No comments yet.
Sorry, the comment form is closed at this time.