November 20, 2015
Ten years: On Josh Ritter, Pearl Jam, and finding my voice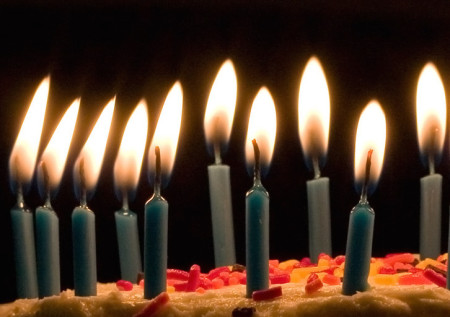 Homecoming – Josh Ritter
I feel a change in the weather
I feel a change in me…
A decade ago today, I sat at my kitchen table on my pink Dell laptop in my new hometown of suburban Colorado Springs and I started writing a new blogspot called "I Am Fuel, You Are Friends," named after a favorite Pearl Jam song. I never thought more than a handful of people would read it, but I had things I wanted to say that were withering in the silence of my kitchen.
And so I decided to write. For me, for music, for you, even though I didn't know you yet.
Days are getting shorter
and the birds begin to leave
Even me, yes yes y'all
who has been so long alone
I'm headed home
headed home…
It's ten years (and almost ten million pageviews?!) later, and I am so far now from where I was then. You've all been the best part of that long road, hands down. These last few weeks as the leaves change in Colorado, I've been listening to a lot of the new Josh Ritter album, Sermon On The Rocks. The parts of life that were withering ten years ago are growing in golden and full. The lyrics throughout this post are from his perfect song of homecoming, which has become my anthem in this season.
Lift the valley from the floor honey
little town into the sky
they'll say that it's a miracle
and you'll know damn well they're right…
Yesterday morning as the sun rose, I was driving along under golden branches that line my street and listening to Josh Ritter sing about his homecoming. I realized that this has been a sweet season for me of coming somewhat unexpectedly to a home within myself. I know Josh has been through similarly rough seas in the last few years, and this record is one where we both sing along to the idea of seeing land, of finding home.
I realized with a start that this is what I wished for a decade ago when I named this blog, even though I didn't know it yet: Will myself to find a home, a home within myself; we will find a way. All of a sudden, I realized I'd found it — and I'd found it in the gratitude, in refusing to abandon wonder.
Nights are getting colder now
the air is getting crisp
I first tasted the universe on a night like this
So, I'm writing this from a different kitchen table, in a different house, and I am aware of how full it is to bursting. Full with the sound of clocks ticking from different rooms tracking the avalanche of a gift of moments. I hear the coffee pot whooshing quietly and the baseboard heaters gently clinking as they fill my house with warmth, with comfort. This morning I sat in the glowing dawn and stroked the still-soft cheek of my twelve year old son who is getting bigger every minute, I realized the overwhelming sweetness of living every moment as if it is the last time you get to do it. I wondered what the last time was that I picked him up and held him in my arms before he got too big.
I feel a change in the weather; I feel a change in me.

I also want tell you about how this has been a year of reconciliation for me, because I think it's important to suture up hurts from old wounds and letting them heal. In March I was in Buenos Aires to visit a university program there and I found myself in the company of a wonderful human named Fede who has been reading this blog since back in 2006–almost the very beginning. He first found me through a Google search on Pearl Jam lyrics, and after almost a decade of following my meanderings from a different continent, he welcomed me to his city as more of a longtime friend than a tourist.
As we walked around that vibrant, gorgeous city of Buenos Aires that expansive Saturday, we kept talking about Pearl Jam, each knowing all the same details before the other person even finished the beginning of the sentence. We mused about specific live renditions of songs, the precise date of our first times seeing the band (11/4/95 and 10/25/2005, respectively) and what the first song they played at that show was, Ten Club Christmas singles album art, and the relative merits of their different drummers. We both remembered what Stone and Jeff were wearing in that picture Rolling Stone published during the Department of Justice hearings over Ticketmaster (pink button-down, backwards hat, dopey looks).
Drive east of Eden
'til we'd start to feel the west
we were never far from nowhere
you could see it from the edge…
Maybe it was just the liminality inherent in travel, but that was a wide-open day of different perspective for me. We sat at a cafe by the river and the conversation drifted towards the topic of anger in the world in general. "I don't believe in anger anymore," Fede mused in his soft voice. "I don't know the point of it."
I confess, you guys: I've been darkly angry and hurt for years about the falling out I had with Pearl Jam (or more accurately their management). It's been years of letting a little sharp hard pebble of being wronged sit in my gut and burrow in and fester. At the time that all happened, I felt justified in my indignation because I really believed that fan enthusiasm was valuable and inherently good, and mine felt rejected — sealed with a legal cease and desist order. And that stunk. I felt small and maltreated in some other substantial areas of my life too at that point, and so the whole Pearl Jam debacle just got tangled up in the stinging sandstorm.
But I started thinking about Fede's comments about anger as we walked, and the futility of it all, especially as we get older. As both of us ate helado and glowed to talk about the songs that we have both flowered up towards for so long, I remembered all the reasons why I loved Pearl Jam in the first place, the fervent and pure sentiments that made me want to name this blog after their song lyrics. They have played a huge role in my life, in my formation, in my musical raison d'être. And so in one very specific moment this spring, walking down a narrow Buenos Aires street, I decided to reconcile with Pearl Jam. I've carried that pebble of indignation around long enough, I don't even recognize it anymore.
Fede and I made plans for me to find a copy of Cameron Crowe's PJ20 documentary once I got back to Colorado (since I hadn't seen it), and to watch together on FaceTime with a bottle of red wine on either end of the connection. As we watched the documentary, all my synapses blissed out. I was reminded of who I had been. I sang all the words, and remembered songs I hadn't thought of in years. It may have been the entire bottle of Argentinian Malbec in me, but towards the end I cried.
The reconciliation, the homecoming, felt really good.

I'm winding up new posts on this blog (after we share the last couple of wonderful chapel sessions) and I don't want to go out with jagged edges; I don't want to go out with any part small and bitter. I've found more connection and open-hearted joy and insight through the process of writing this blog for the last ten years than I ever could have imagined. I found my voice here (in a million important ways), and I feel profoundly fortunate to have gotten to share music that I love with you. We've been illuminated together, I hope — stars against the dark of cynicism.
Fuel/Friends gave me the means, and now the amends have been made. The fiery gyre that I felt chewing up my insides a decade ago, as my big, bright thoughts about music fell silent into the abyss, has ceased– and been replaced by a flourishing community of flesh-and-blood people that I tend to talk to more with my voice these days instead of my keystrokes. I may write every now and then in the future, but I feel like the time when I needed it is more distant every day, and I'm turning inward, coming home to myself.
Would you leave me a comment if you have a story about your engagement with Fuel/Friends from these last ten years that I don't know? Writing into the ether is liberating and lovely, and also often anonymous. Some of my most worthwhile moments of the last decade have been connecting with all the beautiful individual humans who have listened and read along all these years.
I want to say thank you for — igniting things that matter along with me, for collectively recognizing the beauty and magic in music all around us, and for being friends.
It's OK (Dead Moon cover) – Pearl Jam
"Sing loud 'cause it's outside / sing loud 'cause you're still alive."
Virginia Beach, August 3, 2000


The air is getting colder now
the nights are getting crisp
I first tasted the universe on a night like this