February 28, 2013
Outside everything felt bluntly muffled and icy-silent under the thick blanketing of snow last Thursday, but my snow day ennui was pierced through by the voice of Nathaniel Rateliff, wowing us all in a house concert that was every bit as incredible as I'd been thinking it would be for years.
With just him and his acoustic guitar, Nathaniel held all of us contentedly squirming under the laser of that voice that can slice right through, with such purity and insight.
"Shroud" and "Laughing" are both well-loved songs off In Memory of Loss, his 2010 release on Rounder Records. Nathaniel also recorded a breathtaking chapel session with me earlier that same day, doing three new songs (one on the grand piano), and covering Townes Van Zandt's "No Place To Fall," which, oof. That song. Him singing it. I need a moment.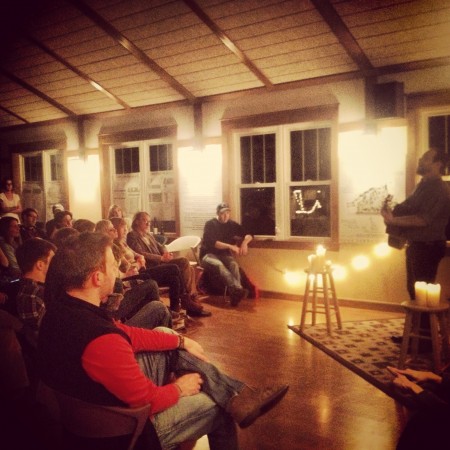 Desirae Garcia (of The Haunted Windchimes) opened the evening, and I think nearly stole the show. Armed only with her bass ukulele and a walloping dose of deadpan candor, her nascent solo career is going to be one to absolutely pay close attention to. The way she can deliver the simplest of lines is devastating.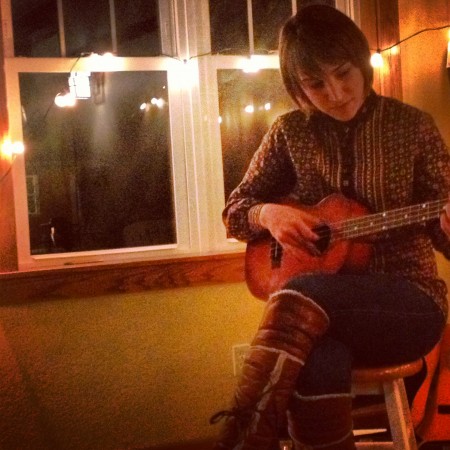 [top video from audience member Jason: thanks]

3 comments
3 Comments »
Leave a comment