October 30, 2013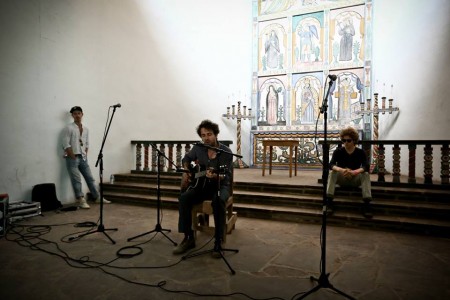 At the Meadowgrass Music Festival in Colorado's Black Forest in May, right before the fires ravaged the surrounding area but left the festival grounds untouched, we brought three of the members of Dawes into the small historic chapel where we recorded The Barr Brothers last year (and Desirae Garcia also this year).
There is a blissfully-simple openness to this chapel session — it's just the three guys, one guitar, and a whole hell of a lot of unjaded harmonies in that echoey room with charming folk-art paintings on the adobe walls.
All of the Dawes songs I have been drawn to the most over the years are the ones with a vulnerable, wide-open heart on display, and harmonies to match. There is something in that sound that resonates with this (vulnerable, wide-open) heart, and today is a perfect time for me to post this. Sometimes opening yourself up to being vulnerable sucks, but Dawes makes it sound so damn alluring.
This sort of golden, expansive, late Sixties Laurel Canyon sound is how I love Dawes best, and I was thrilled to get to sit there while this happened and now to share it with you. I was interested to read of the band's connections with both Jackson Browne and Elvis Costello on this record (?!) and the resulting songs wouldn't sound out of place alongside either of those guys' output.
This little session is one for the windows down in the hills.

FUEL/FRIENDS CHAPEL SESSION: DAWES
May 25, 2013 – Meadowgrass Music Festival
La Foret Campgrounds / Taylor Memorial Adobe Chapel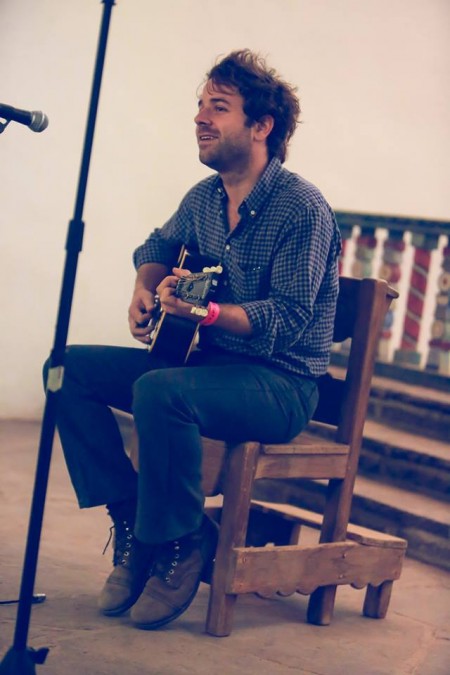 Side Effects
I'm gonna go out on a limb here and suggest that you probably should not ever listen to this while sitting in your darkened living room alone with a glass of something amber. All the ghosts, all the other paths you took instead, all the aches — they will accost you. And, of course, this might be alright. But be warned that this is the best kind of sweet and plaintive and sad killer.


Someone Will
Those harmonies. I mean, COME ON.


Hey Lover (Blake Mills)
With a chorus that will stick in your head for weeks, this song also has charming lyrics like "I wanna raise with you and watch our younglings hatch / fuckin' make the first letters of their first names match." As our sound guy Conor told me later regarding that line: "A well placed fuckin' is such a treat." I agree.
Blake Mills used to be in the forerunner band to Dawes with Taylor Goldsmith (a band called Simon Dawes), so this is a charming choice of hybrid-cover.

ZIP: DAWES CHAPEL SESSION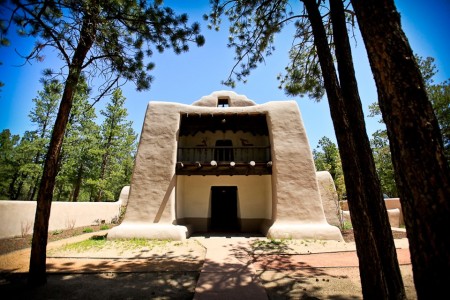 [video and photos by Kevin Ihle, as always, and the superb audio work from the Bourgal brothers at Blank Tape Records]

7 comments
7 Comments
Sorry, the comment form is closed at this time.