June 26, 2013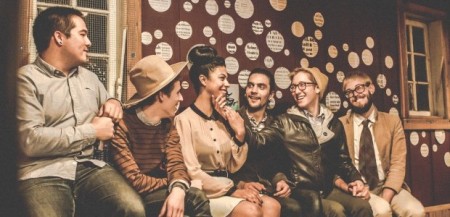 I have a grad student working in my office with me this summer and at this point I am 99% sure he wants me to start playing something other than Phox, a seven-piece band from Madison, WI. He likes them plenty, but my unrelenting affinity for them is lately non-stop. But I'm the boss and I make the soundtrack choices — and this is a good choice. I'm teaching my intern about good choices in the workplace.
Phox creates malleable music: effervescent and smoky at the same time, with shimmery layers of creative instrumentation anchored by the stunning voice of Monica Martin. I CAN'T STOP LISTENING.
Slow Motion – Phox

I'd gotten some reader buzz in my emails about this band, and then learned that they are one of only three bands managed by ONTO Entertainment (the other two being chapel session alums The Lumineers and Hey Marseilles, so they're in good company). I think Phox has the potential to blow up this year, and I would be happy to get this into everyone's ears.
As a band, they are perfectly difficult to classify, and they're dang smart. Look at how they answer this interview question:
What trend in music business should we be paying attention to?
"Synthesis. Don't worry too much about EDM, or the Americana revival. Just look what's in between the two. Not just an average of the two popular aesthetics, but the intuitive common ground which is developing the native tongue of our generation. Look for artists."

You can download Phox's Confetti EP for free here (so why aren't you doing that yet? Go. I'll wait).
I'm also thrilled to announce that we're bringing them to Colorado Springs on July 17, playing the Ivywild School venue that I am now booking! Last night at Ivywild, at the first show we put together there (with Field Report), Chris Porterfield informed me of the existence of THIS song that is just so many shades of wonderfulness colliding that I can't even….
Route 18 (Kiings remix, feat. Monica Martin of PHOX) – Field Report
That entire Warehouses Possessed by the City: A Wisconsin Remix EP is also available for free download. Go internet. You're killin' it today.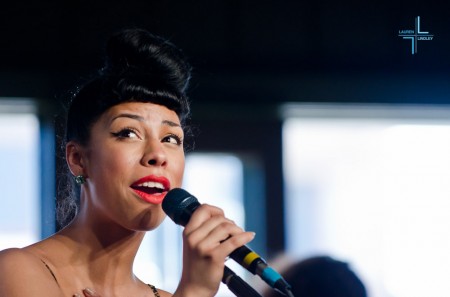 [image of Monica credit Lauren Lindley]

5 comments
5 Comments
Sorry, the comment form is closed at this time.