August 20, 2015
Son of a bitch.
After the very first performance of Nathaniel Rateliff with the fiery soul-saving Night Sweats in 2013, I knew that I had just witnessed something electric and exceptional that struck a chord in me and everyone else in attendance that night at the Bluebird.
I immediately proclaimed them the best band in Denver, according to Heather Browne:
"My cheeks flushed all red, my friend Andrew and I just kept looking at each other with jaws dropped. As those horns wailed, the piercing songwriter troubadour (and chapel session alum) was reborn as a writhing, kicking soul singer with a seven-piece band behind him. As I surveyed the room, there was a similar look of pure joy on everyone's faces, as Nathaniel yowled and yelled like a man possessed."

Therefore, I was thrilled a few weeks ago when Jimmy Fallon, Questlove, and the rest of the Tonight Show-viewing world caught up with that assessment, following their explosive performance of the show-closing revival song "S.O.B."
I can't seem to embed it, but if you already watched it, watch it again.
I happened to be in NYC that night and got to watch it from a bar with the band, all of us singing along and clapping our hands with an assortment of friends and strangers – but even if I had been at home in my living room, I would've been singing along all the same. You can't help it.
I've been listening to the debut album Nathaniel Rateliff & The Night Sweats (due out tomorrow August 21, on the inimitable Stax Records imprint) pretty much non-stop this summer, as anyone who has come over to my place for a BBQ or a taken a mini-roadtrip with me can attest. After listening so much to all the demo versions of many of these songs since 2013, I was wondering how the full album would capture the raw joy and terrific energy of their live show. I think they did it, guys, through working with the wonderful producer Richard Swift (The Shins, Damien Jurado), and leaving a lot of space for fiery joy on the record. The album feels the way that first performance felt, and I think that's why people responded to the Tonight Show appearance as they did. It is irresistible.
"Howling At The Moon" is the track I can't take off repeat these late summer days, because it just feels so damn good. The record also has the very best cover that I've seen in a long time. Perfect / badass / if it wasn't Nathaniel, it'd be creepy. Buy the album tomorrow, and remember how great they've been all along:
Trying So Hard Not To Know (demo)
[from the Fuel/Friends Summer 2013 retro boogie mix]
Michael Hann at The Guardian nailed it in his terrific long piece on the band: "For now though, this is the stuff that's reminding me how much joy music can offer. These are the shows at which I'm feeling unselfconscious and ready to cut loose. These are the shows played by people who sound like they're making music because it's bursting out of them. And sometimes that, rather than something that confronts the desperate heart of modern life, is what the soul craves."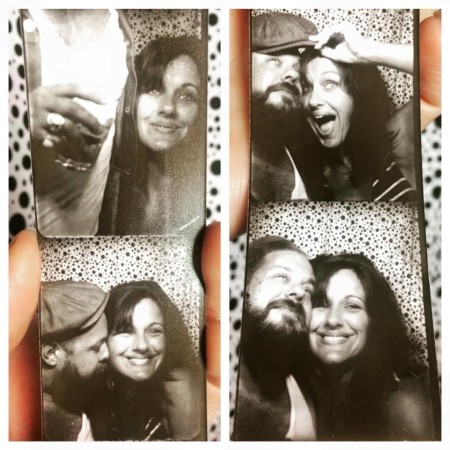 Hey, PSSSST Denver! You have two very special chances to see Nathaniel Rateliff in small South Broadway venues, to celebrate the release of this terrific album!
Monday, August 24 – where so much of it began, The Hi-Dive. Doors @ 7pm, 21+
Wednesday, August 26 – the superb Syntax Physic Opera. Doors @ 8pm, 21+
Both shows will benefit Denver's Youth On Record music center, and since these are pretty small venues, the tickets will sell out quickly. They go on-sale in a few hours here on Nathaniel's website.
Saturday, August 29 – come dance with me and Nathaniel (it's all in the hips) at the Belly Up in Aspen.
Nathaniel Rateliff & The Night Sweats are in the middle of a massive tour all around the U.S. and Europe, from now until almost the end of 2015. Chances are good that they'll be somewhere near you; chances are great that you will be flush-cheeked ecstatic if you go.

Comments Off
No Comments
No comments yet.
Sorry, the comment form is closed at this time.