September 21, 2009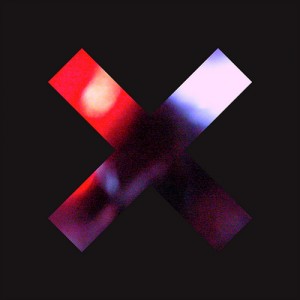 The xx are a quartet of very young Londoners (under 20) who've grown up together and are setting folks a-talkin' with their breathy, analgesic, unclassifiable sound, winning accolades from NME (one of their "Future 50″) to Pitchfork ("Best New Music").
There's a coy slyness in the female/male (xx/xy) blending of voices on this blissful duet that would seem at home in any number of musical epochs. A knowing friend sent me this song, suggesting I might enjoy it — and I absolutely do, for several reasons:
Within the simplicity of the song, I catch just one malleable, sexy guitar line (addictive in its repetition), a softly thumping drum, and some wooden xylophone action that brightens the corners subtly, not annoyingly. It clocks in at a shade under three minutes, so I have to keep it on repeat — in fact, their whole album is completely wrapping me up inside it right now.
I like the furtive momentary glimpse into a relationship here, and it sounds like something I would certainly like; you and me watching something on the VCR, being superstars — and just knowing.
VCR – The xx

You used to have all the answers
and you, you still have them too
and we, we live half in the daytime
and we, we live half at night
Watch things on VCRs with me
and talk about big love
I think we're superstars
you say you think we are the best thing
But you, you just know
you just do


Their eponymous album (that's, like, quadruple-x) is out now digitally, and physically in the US on October 6th on Young Turks/XL Recordings.

The xx US TOUR DATES
Oct 21 Mercury Lounge – New York
Oct 22 iTunes Instore (Apple Store, SoHo) – New York
Oct 23 Webster Hall – New York
Nov 11 Bowery Ballroom – New York
Nov 15 DC 9 – Washington DC
Nov 16 Local 506 – Chapel Hill, North Carolina
Nov 17 529 – Atlanta, Georgia
Nov 19 The Mohawk – Austin, Texas
Nov 20 Casbah – San Diego, California
Nov 21 Henry Fonda Theater – Hollywood, California
Nov 23 Independent – San Francisco, California
Nov 24 State University – Sacramento, California
Nov 25 Doug Fir Lounge – Portland, Oregon
Nov 26 Richard's – Vancouver, British Columbia
Nov 27 Neumos – Seattle, Washington
Nov 30 Triple Rock – Minneapolis, Minnesota
Dec 1 Bottom Lounge – Chicago, Illinois
Dec 2 Mod Club – Toronto, Ontario
Dec 3 Le National – Montreal, Quebec
Dec 4 Paradise – Boston, Massachusetts
Dec 5 Webster Hall – New York

3 comments
3 Comments
Sorry, the comment form is closed at this time.