February 11, 2014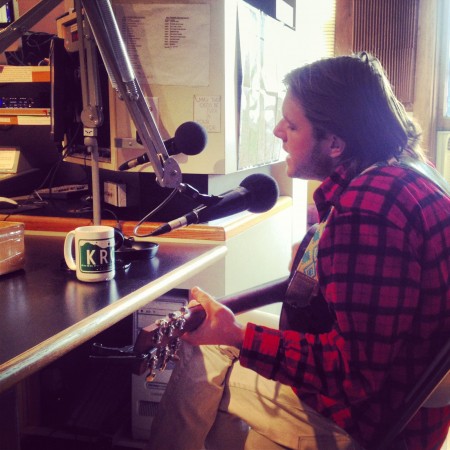 Today I ducked out of work for a long lunch and accompanied Josiah Johnson (from The Head and The Heart) across campus to our local NPR affiliate/college radio station KRCC for some wonderfully insightful interview questions, facilitated by your friend and neighbor Vicky, with three new songs performed by Josiah.
You may recognize the first ("I regret not leaving the light on") from a video Jos and I made last summer in a parking garage in Boulder. That song has morphed to also have the chorus from the song "In The Summertime" from the very first chapel session I ever did (with them and in general).
As Josiah said today in the interview:
"The parking lot version of that that we recorded is half-done, and I actually finished it with a song that I wrote when I was in Colorado Springs in, like …November of 2010. I loved the chorus of this song 'In The Summertime' from a Fuel/Friends Chapel Session, and didn't think much of the verses, and realized that the themes of this and that meshed well together."
It's nice seeing that synthesis of songs, and to get a good recording of it in the place it was mostly all born.
STREAM: Full interview with songs (some terrific questions and answers here)

All three of these songs were previously unrecorded as far as I can tell, and the second two are also pretty new at being out in the world. I just heard the second and the third songs for the first time this weekend at the Ivywild show.
The second song, "Take Me With You," was inspired by a collage that fellow musician/visual artist Damian Jurado made, and it floored me when I saw it this morning — after my ear had already been so captured by Josiah's song: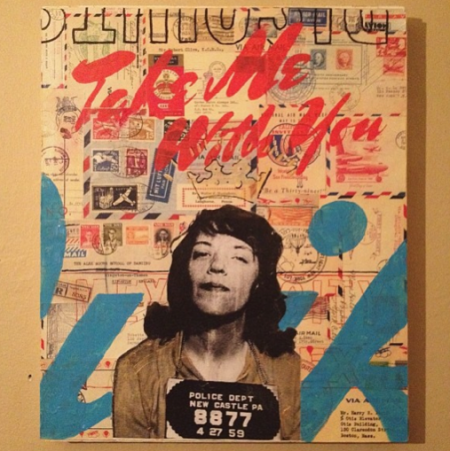 DOWNLOAD THE THREE NEW SONGS:
I regret not leaving the light on (with "In The Summertime")
Take Me With You
(with the added bonus of the lyric change – "I am ducked, and so are you," on account of it bein' on the radio)