October 7, 2014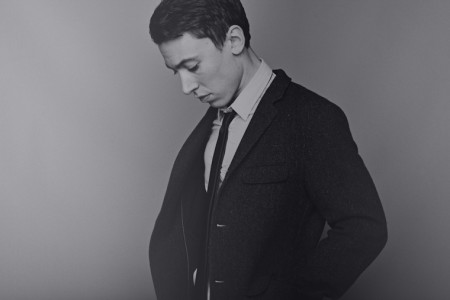 I've been head over heels for Noah Gundersen for a few years now, ever since being completely spun around and knocked to the ground by him live at a few summer festivals, and then really getting into all his recordings, old and new. His songs are a piercing blend of harmony (with his sister, no less) and wide-openness to a world that's not always easy to be wide open in.
Noah says of this song (and I 100% agree):
"Lay Low is one of those songs that has a habit of finding its way into my subconscious and staying there. While driving around on tour, loading up the van after shows, during the rare quiet moments in a green room, the lyrics and the melody would rise up and start repeating over and over in my head.
There is a loneliness throughout it. An admittance of frailty. An acceptance of our small and mortal lives, where we really don't know what it all means. But through it all, a small yet resounding spark of hope and love. I'm honored to call Michael and Cary Ann friends. I hope this cover does their beautiful composition justice."
Lay Low (Shovels & Rope) – Noah Gundersen

Here is the acoustic version at Pickathon from the original artists, the terrific duo of Shovels & Rope. It was part of my Autumn 2012 mix, and I still often put this version of it on repeat.
Lay Low (live at Pickathon) – Shovels & Rope

I am pretty excited to be welcoming Noah Gundersen to the Ivywild School next weekend, on Saturday October 18, as part of his fall tour in support of the magnificent Ledges. If you're in Colorado, please come! If not, here are your other tour date options. This kid is the real deal.