November 11, 2013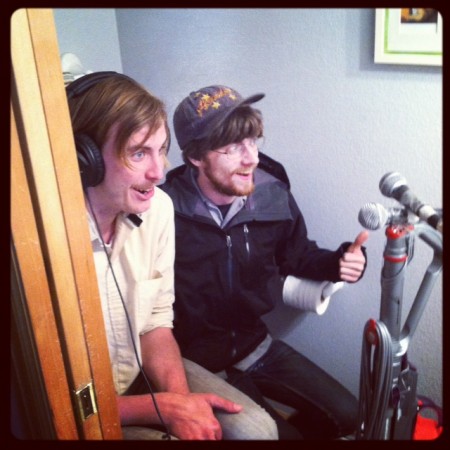 Last year when Typhoon was staying at my house in Colorado Springs, they taped two mics to the top of my Dyson vacuum cleaner and set up a tiny recording studio in my downstairs half-bath. I was at work but they sent me photo proof, and my humble bathroom has felt blessed by the divine ever since.


You & I can finally hear the results of that afternoon — most excellently a part of an entire album of Portland bands covering the Beach Boys' 1967 album Smiley Smile. It also features the delicious Fuel/Friends house show alums Radiation City (who I don't think recorded anything at my house but WHO KNOWS), as well as other Portland talents.
The whole Portland Smiles album is for sale at Tender Loving Empire, along with a beer koozie that if they send to me I promise to use in that bathroom. For them.