August 6, 2013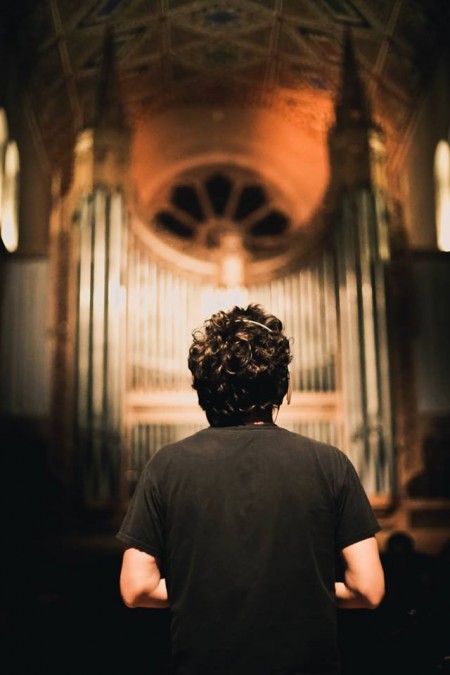 Pickwick is a magnetic, six-person band from Seattle that draws people to stop what they are doing and listen, to pause in their conversations and move closer to the stage. Ever since the very first time I saw frontman Galen Disston sing like a man possessed in front of this generous and tightly-wound band of musicians, I was completely taken.
The first songs I heard from them were soulful, old-feeling jams like "Hacienda Motel" and "Blackout" that still give me great joy (and a healthy amount of toe-tapping/hip-swaying). Seeing them live is akin to a tsunami — we all broke the stage together at Doe Bay Fest 2011, and that was a tremendous moment. But the longer I have followed these guys, the more I notice the darker currents swirling up and the complexities emerge.
Last weekend Pickwick headlined Seattle's Capitol Hill Block Party, and I loved the reactions. The Stranger wrote about their set, marveling over how this band is not the "polite blue-eyed soul" that lots of us associate with the Pickwick name; the author is right that there is a taut thread of shadow running right through the bloody center of this band, and in the live setting it burns palpably. Perhaps this chapel session evokes especially strongly the bonecrushing post-SXSW fatigue, but I love the darker currents here, the layered heaviness that allows these songs to take on a new shape than I had noticed before.
Also, that Rufus Wainwright cover? Get on out of town.

As always, you can download all the tracks for free below (zip file also at the bottom), and make sure to check out all 24 of the past sessions on the right sidebar.
FUEL/FRIENDS CHAPEL SESSION #25: PICKWICK
Recorded at Shove Chapel, Colorado Springs
St. Patrick's Day 2013, nighttime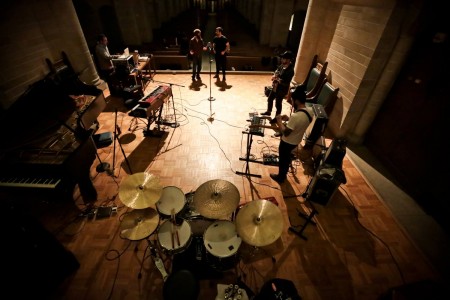 Santa Rosa
I notice hands, all the time. Right now thinking of each of my friends, I can picture their hands. To me, they are like faces but almost more expressive. As you watch these videos of Galen, you might also be mesmerized by the hands that alternately seem to channel the spirits, and knead themselves as he kinesthetically works all the songs out of his lungs. His hands elegantly interpret the songs in a subconscious complement that adds to the songs these guys orchestrate.
Brother Roland
We recorded this session on a Sunday night, with all the shadows gathering, our bellies full of the Irish shepherd's pie I'd made and the Guinness we had paired it with. It was quiet in the church, after their long hot bright week at SXSW. I was half-expecting Pickwick to blow the roof off the place as they had done in all the big, loud, shiny halls I had seen them in before. The restraint was instead a welcome, haunting oasis. This song gave me goosebumps, from these eerie opening loops – and I still get them now listening back.
The unsettled, beautiful feeling that this song left me with was similar to this Werkmeister Harmoniak movie I keep trying to watch. It's like swimming up to the surface in a confusing dream.
Halls of Columbia
Starting with the chimey chopsticks piano duet of Cassady and Michael (watch video), this song is the closest my hips got to swaying, even as it is one of the most wrenching songs in their repertoire – seeming to wrestle with spirituality and our roots. As this song congeals, I find myself noticing the instincts of this band in the give and take.
Foolish Love (Rufus Wainwright)
I always ask the bands if there is someone else's song that they would like to end the chapel session with, and most have something in mind — sometimes an old friend that they cover often, sometimes a wonderfully spur of the moment contrivance. This cover of the first half of the first song on Rufus Wainwright's haunting self-titled 1998 debut album was definitely an off-the-cuff experiment gone blissfully right. It is uncanny how Galen's voice hovers over the water, and shimmers strongly through the ether in the same way that Rufus's does.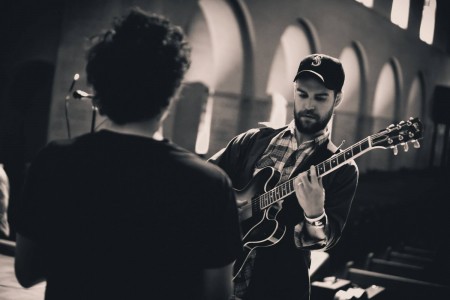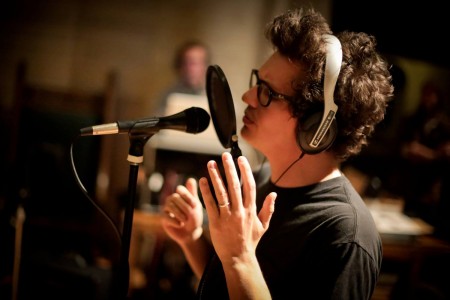 All pictures from the chapel session here.

UPCOMING CHAPEL SESSIONS:
In case you haven't been following along with my adventures on "The Instagram," we have six more incredible chapel sessions in the bag that we are working through final audio production for, and that you can look forward to in the coming months:
-Will Johnson
-Dawes
-Desirae Garcia
-Vandaveer (with some help from Ark Life on a tune)
-David Wax Museum
-Phox!
Summer has us on a bit of a slow-down (WHAT'S NEW) but watch out for what's next as we get through the backlog because holy hell have we taken some fine folks through that chapel. I'm a lucky woman to get to share them with you.
[audio production from the fine gents at Blank Tape Records, video and stills by the magnificent Kevin Ihle]