January 11, 2009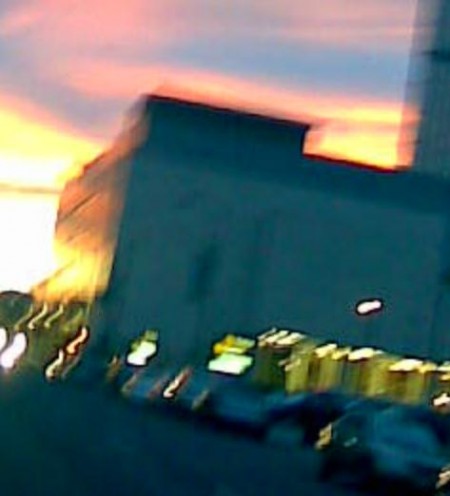 I listened to (and sang along with) the music of Stars this weekend after too many months of not getting around to enjoying their fabulousness. I listened a lot to Stars in 2006 and 2007, but feel like I neglected them last year and have spent all day today apologizing to them, as we caught up.
Their new EP is called Sad Robots, but today at sunset I took a long walk through the neighborhood and rested on their '07 album of covers and remixes. Do You Trust Your Friends? finds Stars turning their songs from their seminal Set Yourself On Fire album (2004) over to the creative powers of their Canadian friends on the Arts & Crafts label. These versions distill new angles and meanings from already amazing songs.
Apostle of Hustle takes on a song that traces an unnervingly creepy tale of possessive love. The original soars with strings and a terse drumbeat, but Apostle of Hustle infuses it with a clattery energy and their cinematic, Latin-tinged gyspy folk. Now it feels appropriately off-kilter. Towards the end of their cover, they weave in loops of old movie dialogue that you can almost feel flashing in black and white like a dated reel. The song explodes under their touch.
One More Night (Stars cover) – Apostle of Hustle
Jason Collett brings his marvelous alt-country, slightly squawky croon to the electric sheen of the original, like Dwight Yoakam & Tom Petty strolling the streets of Montreal. That same funky bassline weaves through both the original and this cover, but I love how his voice cracks here when he pleads, "All I want is one more chance to be young and wild and free . . . All I want is one more chance to show you you were right for me."

Reunion (Stars cover) – Jason Collett

I HIGHLY RECOMMEND:
Do You Trust Your Friends? (2007)
Set Yourself On Fire (2004)


2 comments
2 Comments
Sorry, the comment form is closed at this time.