November 22, 2009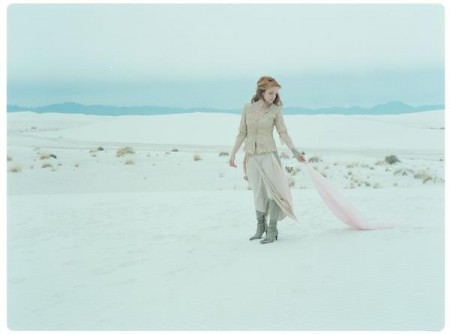 Lately I've been hung up on a Patty Griffin song. She's a songwriter whose waters I have wandered into deeply with a few specific songs, but I know she has so much more out there than what I have experienced. My first introduction to this Maine musician was her song "Top of the World," covered by the Dixie Chicks on their 2002 album Home – and I just noticed she also wrote the closing track "Let Him Fly" on their 1999 album Fly. Both are astonishing, uncommonly potent songs.
I've said for years that "Top of the World" is probably one of of the saddest songs I know of by any artist, just this distilled essence of ache that is so hard to capture in a song. It's a tale of regret and dead dreams, and not being able to do anything to fix what's laying before you. You can listen to it here; the line about "I pretend to be sleeping when you come in in the morning, to whisper goodbye, go to work in the rain, I don't know why…don't know why" kills me every time. Everyone's singing, we just wanna be heard.
She's toured in recent years with folks I love like Emmylou Harris, Gillian Welch and David Rawlins, and I'd forgotten her contributions to Cameron Crowe's splendid Elizabethtown soundtrack until I read a friend's blog post this morning.
In recent weeks the song of hers that I've re-discovered is "Mary." It's this razor-sharp rumination into motherhood and the beautiful humanity of Mary, the mother of Jesus. It's not a religious song. Griffin takes a look at Mary as a common, complex woman weighted with (and sometimes obscured by) responsibilities, yet wreathed in beauty. I would postulate maybe even the latter because of the former.
Mary – Patty Griffin
Mary
you're covered in roses
you're covered in ashes
you're covered in rain.
You're covered in babies
covered in slashes
covered in wilderness
covered in stains.
You cast aside the sheets
you cast aside the shroud
of another man
who served the world proud
You greet another sun (son?)
you lose another one
on some sunny day
and always you stay
Jesus said, "Mother I couldn't stay another day longer…"
he flies right by and leaves a kiss upon her face
While the angels are singing his praises in a blaze of glory
Mary stays behind
and starts cleaning up the place.
…Mary you're covered in roses
you're covered in ruins
you're covered in secrets
you're covered in treetops
covered in birds who can sing a million songs
without any words…

For me, the song speaks to the beautiful and complicated ways that caring for another, particularly in this case through motherhood, transforms both the individual doing the caring and the world. Mary is in the shadows of the blazes of glory in the chorus here, but she is doing the work that needs to be done through crippling loss. And there's so much more to her than anyone knows.
Secrets, ashes, beauty.

23 comments
23 Comments
Sorry, the comment form is closed at this time.