October 6, 2009
One of the highlights of my fabulously sunny, Indian-summer October weekend in California was seeing the legendary Gillian Welch with David Rawlings at the free Hardly Strictly Bluegrass Festival Saturday at Golden Gate Park. I'd never gotten to see her sublime and lovely music live, and it positively sprouted wings under the San Francisco eucalyptus trees. The Emmylou Harris made a surprise appearance with her and David to clutch a lyrics sheet and sing a wide-smiled version of "Didn't Leave Nobody But The Baby" (from the O Brother Where Art Thou soundtrack).
Didn't Leave Nobody But The Baby – Emmylou Harris, Gillian Welch & Alison Krauss
(some video I found from Saturday)

Gillian's longtime musical partner, David Rawlings has a new album out November 17th, which will include a version of the song "To Be Young (Is To Be Sad, Is To Be High)" he penned with Ryan Adams, and guest appearances by Gillian Welch, Benmont Tench from the Heartbreakers, Nathaniel Wilcott of Bright Eyes, and members of Old Crow Medicine Show.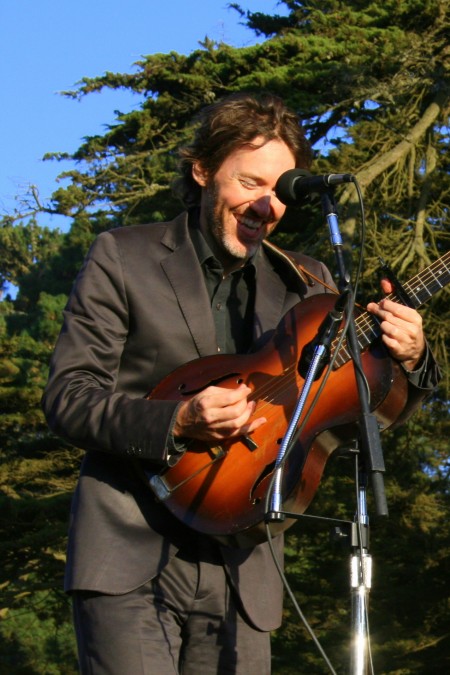 Okkervil River also absolutely completely blew me away. I reacted like a good Generation X-er and texted every music lover I know with (hardly strictly Moose-Drool-influenced) words of fawning and amazement. This Austin, Texas band puts on one of the very best live shows I've seen all year. Their songs grow and shimmer (and yes, kick) live, and the early afternoon audience scaled trees to get a better view, hooting and hollering. As we walked to their set, I tried to define their sound for my companion who hadn't seen them before, and found that I couldn't, and once they started in on their first song I conceded to her simply: "Man, I need to dive so much deeper with these guys."
Effing watch this amazing set closer; my insides wanted to leap out of my chest:
Unless It's Kicks – Okkervil River
Unless It's Kicks (demo version) – Okkervil River

What gives this mess some grace unless it's fictions
Unless it's licks, man
Unless it's lies or it's love?
What breaks this heart the most is the ghost of some rock and roll fan
Exploding up from the stands
With her heart opened up
And I want to tell her, "your love isn't lost"
Say, "my heart is still crossed"
Scream, "you're so wonderful"
What a dream in the dark
About working so hard
About glowing so stoned
Trying not to turn off
Trying not to believe in that lie all on your own…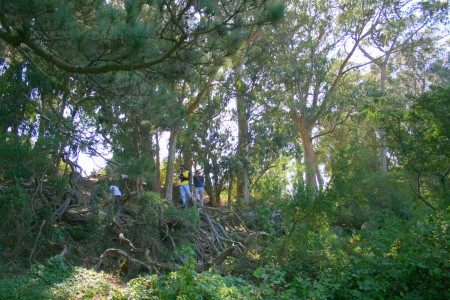 16 comments
16 Comments
Sorry, the comment form is closed at this time.