March 20, 2009
Elvis Perkins just restored in my faith in the hot-blooded beating heart of music, in a cavernous church sanctuary in the middle of Austin tonight.
Playing a midnight set with his impassioned band Dearland, he left me reeling in the front pew as he wailed and pounded and jangled through his heartbreaking song catalog. I had never seen Perkins before and even though my feet are aching and holy mackerel have I seen a lot of music these past two days, Perkins stripped away all the jaded varnish on my ears with one of the most real, brilliant shows I have ever seen.
The whole set sounded incredible, reverberating off the arched walls and stained glass windows, but the last two songs knocked me flat. "While You Were Sleeping" is one of the most beautifully honest and aching songs I've ever heard, and when he sang the lines about "while you were sleeping the babies grew, the stars shined and the shadows moved….time flew, the phone rang, there was a silence when the kitchen sang…," I started crying pretty embarrassingly honestly in the front row. But by the time he moved on to the next and final song, "Doomsday," it was like redemption. All eight or so of the musicians, the brass section and the giant marching-band drum guy, all poured off the stage into the front of the church, dancing and kicking and hollering and raising their instruments to the arches. People were dancing in the aisles to the thump of the giant bass drum and I swear I've not felt like that in a long time.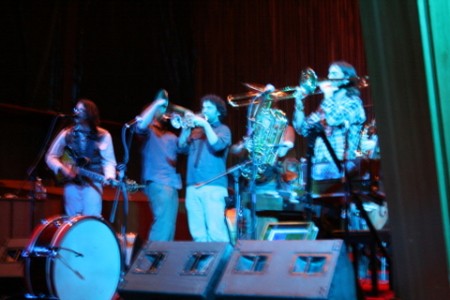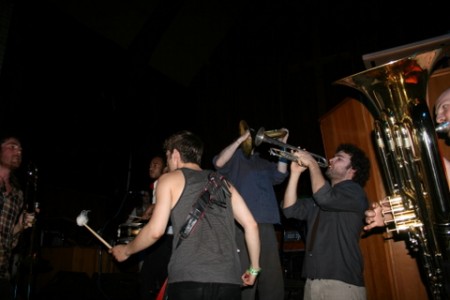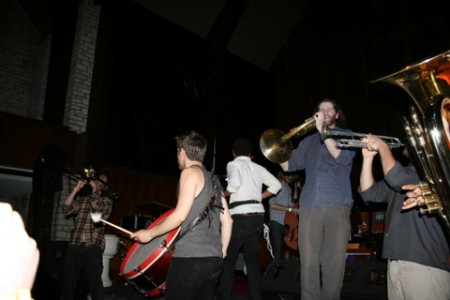 Perkins comes to Denver May 8th and a bunch of other places in the coming months. Please go.
NPR's Morning Edition yesterday (thank you Bob!)


[my camera….well, I might have dropped it in the bathroom, and my good lens just might be in four pieces. I don't want to talk about it. I resorted to flash + daytime lens. Sigh]

9 comments
9 Comments
Sorry, the comment form is closed at this time.