December 16, 2011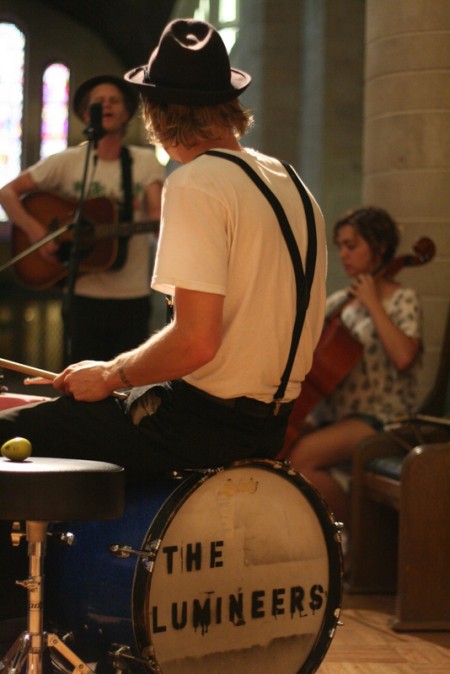 About a year ago, I had the pleasure one quiet snowy December Sunday night to go to a house of a new friend to watch a new local band called The Lumineers play a raucous, joyful house show set. A few weeks earlier, they'd played at my house show with The Head and The Heart, and after a final multi-band Bon Iver cover singalong, we all walked away singing a hearty "hey! ho!" to ourselves, shaking our heads at how damn good live this band was.
Fast forward almost exactly one year, when Paste Magazine just named The Lumineers one of the 20 Best New Bands of 2011, an assessment I can absolutely get behind. Wesley Schultz has a terrifically expressive voice with range and beauty that swoops all over the songs. Jeremiah Fraites on the drums a) always wears suspenders every time I see him, which is impressive, and b) adds a raw percussive backbone of urgency to every song, while cellist/mandolin/piano player Neyla Pekarek reminds me of a super-talented elfin rockstar, radiating joy.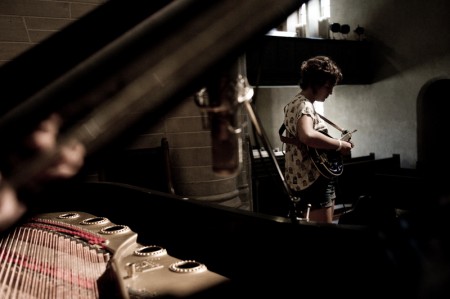 This set was recorded that same humid July evening that The Lumineers played the Fuel/Friends House Show with These United States. Many of these songs have been part of the trio's live repertoire for several years, but none of them were on their self-titled EP. So these are four songs that could be considered "new," and might make an appearance on The Lumineers' debut full-length album, expected in March 2012 (get on their mailing list to order it early)
They call their music "front porch folk," and they can come play on my front porch (and/or back porch; we have options) anytime. Watch for The Lumineers on tour in the springtime –they play Boulder on December 30– and go see them if they come from Colorado to wherever you are.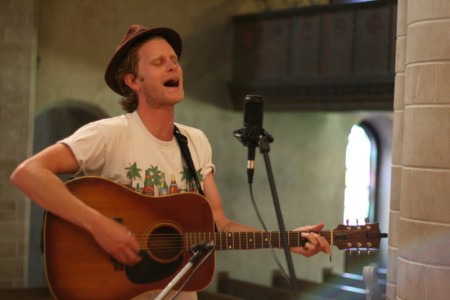 And man, try to listen to these without tapping SOME part of your body. Toe, finger on the desk, the head nod — I'll even predict some stomps/dances.
FUEL/FRIENDS CHAPEL SESSION: THE LUMINEERS
JULY 31, 2011
Big Parade
The Dead Sea (umm…3:06. that's all)
Morning Song
Ho Hey ("I don't know where I belong, I don't know where I went wrong / oh but I can write a song…")

ZIP: THE FUEL/FRIENDS LUMINEERS CHAPEL SESSION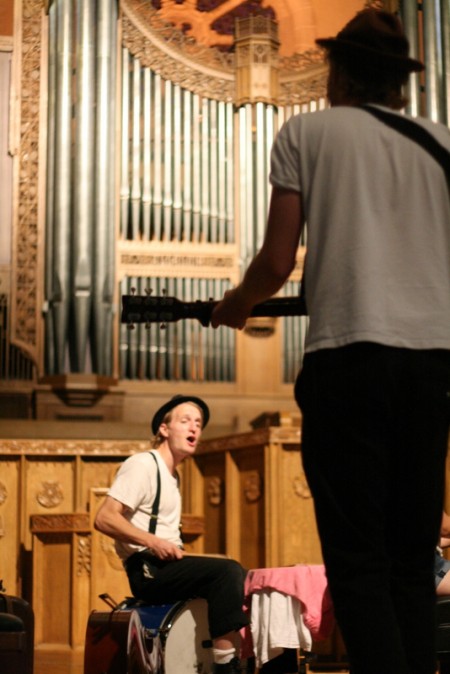 [photo of Neyla + piano by Sarah Law, others mine]