March 16, 2009
In just over 36 hours I will be in Austin, Tejas for my first SXSW Music Festival. I may be a bit disoriented from my way early AM flight, blinking the bright Texas sunlight. I'll be planning my musical attack, my strategy for eating BBQ and pacing my drinks. Marathon, not sprint, etc etc.
I was up til past 1 last night trying to scrap together some loose semblance of a schedule of bands I would be interested in seeing. Here are five brand new ones that I've not written about before, but that my preliminary scientific midnight musical research indicates that you might like as well.
Sugarfoot
Black Joe Lewis & The Honeybears
Just click play. Seriously.
James Brown struts and kicks again in the music of twenty-six year old Black Joe Lewis & The Honeybears. This 8-piece band from Austin makes music full of things that can't quite be expressed with words, so there's a lot of "whoo!"s and "unh"s and fabulous call and responses. Band members also have names like Sleepy Ramirez and Big Show Varley (come on!). Out tomorrow on Lost Highway, Tell 'Em What Your Name Is is an immense amount of fun and I just know their live show will be also.

Harold T Wilkins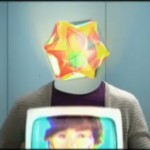 Fanfarlo
There's an effervescent shimmer to this song with distinctively David Byrnesian vocals that loop and swirl all over. Hailing from London, Fanfarlo is a band I first read about over on Bruce's blog full of impeccable SXSW choices. The best way to experience this little gem of a song is absolutely gonna be through the kitschy video that gets it perfectly right, all blocky colors and bright lights with a timewarp gloss. This tune is one side of a split 7″ with Sleeping States, and will also be on their forthcoming full-length. Brilliant.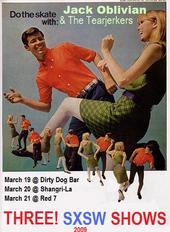 Night Owl
Jack Oblivian and the Tennessee Tearjerkers
Okay, wow. One thing I've enjoyed about prepping to go to this festival is that everyone I meet seems to have a suggestion about that band that I must see. When someone actually recommends a band called Jack Oblivian and the Tennessee Tearjerkers (which happened at the Blitzen Trapper show Thursday), I'm inclined to listen just because of that blessedly wonderful name. Heck I want to be in that band. SPIN Magazine called Jack Yarber (Oblivian) "arguably the finest rock talent Memphis has produced since Alex Chilton," and his music runs the crazy gamut from garage to classic pop to Chuck Berry soundalikes. His new album The Disco Outlaw is out on May 5 on Goner Records. Do the skate.

Mango Tree

Angus and Julia Stone
This sibling duo from Sydney, Australia has composed a stirringly lovely folk album of delicate harmonies and slowburn arrangements. Angus & Julia Stone's distinctive voices (his fragile and clear, hers brassy and sometimes childlike) fit together flawlessly, the result of a childhood spent singing camp-song harmonies. They recorded their 2007 Hollywood EP at the house of Fran Healy (of Travis), and he produced their debut full-length A Book Like This, released a few weeks ago on EMI.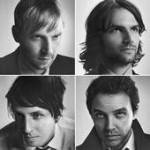 Violent Sensation Descends
Violens
Zombies! The Zombies stumble into a very fashionable '80s club where everyone has long angular bangs cut diagonal in a swoop. The music of Violens strikes me as a little new wave, a little smoky, but with good structural bones and catchy melodies under all the haze. This New-York-via-Miami four piece has a self-titled EP in stores tomorrow, and one year-end list of '08 said, "In 1966, this alternately ominous and sparkly nugget would've been the No. 50 British single of the year, after the Creation's 'Making Time.' It's that good."

And sweetheavens do you even know how many other bands I am trying to find a way to cram into my happy schedule? In a perfect world where I could clone additional little Heather Brownes to run around to shows for me, some of the folks I would like to see include:
Ben Sollee, The Boat People, Ume, M. Ward, Jessica Lea Mayfield, Starfucker, Ladyhawke, The Donkeys, Department of Eagles, Dan Auerbach, Avett Brothers, Haley Bonar, Radioclit, Eli Paperboy Reed & The True Loves, Sky Larkin, Hymns, Justin Townes Earle, The Rural Alberta Advantage, The Hold Steady, Afterhours, The Features, Grizzly Bear, Laura Gibson, Lisa Hannigan, Tori Amos (!!), These United States, Thao Nguyen And The Get Down Stay Down, The Soft Pack, BLK JKS, Emily Wells, Blind Pilot, Henry Clay People, Elvis Perkins in Dearland, Lucero, Miles Benjamin Anthony Robinson, Pretty & Nice, Primal Scream, Beach House, Handsome Furs, Harlem Shakes, Here We Go Magic, The Low Anthem, Waz, The Postelles, Madi Diaz, The Ettes, Scissors For Lefty, The Felice Brothers, Samantha Crain & The Midnight Shivers, Tinted Windows, Future Clouds & Radar, Okkervil River, Explosions In The Sky, Deadstring Brothers, Ezra Furman & The Harpoons, Zee Avi, Say Hi, Voxtrot, and Superdrag (who has a new video and new guest blogging duties). Whew. And I'm not even done going through the calendar yet.
I'm on it.