November 23, 2009
Tonight I am going to be arguably cooler than I usually am on most Monday nights, and go listen to the dramatic and addictive sounds of The Big Pink at Denver's Larimer Lounge. This duo from London (touring now with a rad female drummer) won NME's influential Philip Hall Radar Award at the Shockwaves NME Awards in February (for best new group) and have been slowly conquering the world since. With songs like this, I think it's easy to see why.
Dominoes – The Big Pink
As I've listened to their music, I can't miss the way I hear the second coming of the Stone Roses on lots of their songs (well, I guess third coming since the Stone Roses already did the second one), or those wrenching Verve ballads, blended so pleasingly with this new-wave streak of ice blue cool and massive drumbeats.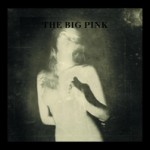 Just off tour with Muse and the Pixies in the UK, The Big Pink are on American soil in support of their album A Brief History Of Love, out on the 4AD label (The National, Mountain Goats, Department of Eagles).

See full tour dates below.

Listening to The Big Pink all week in prep for the show has got me thinking about this perfect triumvirate that I'd love to see booked to play together, because I catch a wonderfully complementary energy from: The Big Pink, NYC's Violens, and The xx. I'd put them on a bill together because they all blend facets of a retro aesthetic and classic pop song structure, deep under layers of sonic bliss.
So after you listen to The Big Pink, do like I do and enjoy a free Winter Mixtape from the crunchy-sleek icy sounds of Violens, assembled to tide us over while we wait for their full-length debut.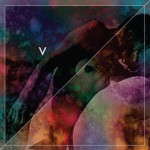 The band writes, "Violens wanted to help new fans piece together a complete picture of their diverse influences from 60's pop psychedelia to the slick studio production of 80's new wave, from punk and metal to the dance club bass they were raised on in Miami… The result is the Winter Mixtape, and it is available for free." And it's great.
These two tracks are woven into the free mix:
Lighting Lightning – Violens
Doomed (MGMT remix) – Violens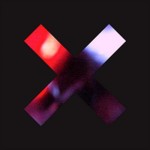 Then –then!!– I am still thoroughly in love with The xx, one of my favorite albums of 2009, so then click over and enjoy this remix they recently did. See! It's like neapolitan ice cream, all three flavors blend perfectly together.
You've Got The Love (XX remix) – Florence And The Machine


Just to be clear, Big Pink is not touring with either The xx or Violens; that is only occurring deep within my imagination, or in yours if you play all the delicious songs in this post and close your eyes, maybe spill a beer on yourself.
THE BIG PINK TOUR DATES
Nov 23 – Larimer Lounge, Denver, CO (come early for the DJ set at Twist & Shout!)
Nov 25 – 7th Street Entry, Minneapolis, MN (DJ set at Transmission beforehand)
Nov 27 – Empty Bottle, Chicago, IL
Nov 28 – Magic Stick, Detroit, MI
Nov 29 – Lee's Palace, Toronto, ON
Nov 30 – La Salsa Rosa, Montreal, QUE
Dec 1 – Paradise, Boston, MA (DJ set at Newbury Comics beforehand)
Dec 3 – Bowery Ballroom, NYC, NY
Dec 4 – Music Hall of Williamsburg, Brooklyn, NY
Dec 5 – Black Cat, Washington, DC
Dec 6 – Johnny Brenda's, Philadelphia, PA
(other European tour dates here)

VIOLENS TOUR DATES
19th Nov – Brixton Academy, London
21st Nov – London Calling Festival, Amsterdam
22nd Nov – Academy, Leeds
23rd Nov – UEA, Norwich
24th Nov – Academy, Sheffield
25th Nov – Rock City, Nottingham
27th Nov – Apollo, Manchester
28th Nov – Academy, Glasgow
29th Nov – Academy, Newcastle
1st Dec – Guildhall, Portsmouth
2nd Dec – Academy, Bristol
4th Dec – University, Cardiff
5th Dec – Academy, Birmingham
9th Dec – Mercury Lounge, NYC

The xx US TOUR DATES
Nov 23 Independent – San Francisco, California (SOLD OUT)
Nov 24 State University – Sacramento, California
Nov 25 Doug Fir Lounge – Portland, Oregon
Nov 26 Richard's – Vancouver, British Columbia
Nov 27 Neumos – Seattle, Washington
Nov 30 Triple Rock – Minneapolis, Minnesota
Dec 1 Bottom Lounge – Chicago, Illinois
Dec 2 Mod Club – Toronto, Ontario
Dec 3 Le National – Montreal, Quebec
Dec 4 Paradise – Boston, Massachusetts
Dec 5 Webster Hall – New York
(Many other worldwide dates here)