February 24, 2009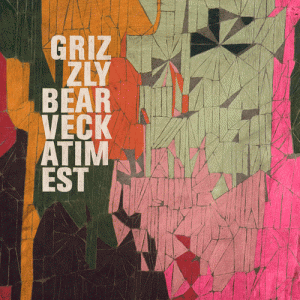 I like to picture that I've hired a small man with dark hair and a preternaturally deep voice to stand in my kitchen and read that post title back to me using his Movie Preview Announcer Voice.  (I say the gesundheit part. He eyes me warily).
Proving his commitment to the rock and the roll, Philly's music machine (and good friend) Bruce Warren has created a new blog devoted solely to aggregating and covering news related to the upcoming Grizzly Bear album event: grizzlybearalbum.blogspot.com. Bookmark it for all your information needs. The anticipation is like waiting for Christmas.
I am looking forward to trying to weasel my way in to seeing these guys at SXSW (along with everybody else). Here are live versions of two shiny gorgeous songs that will be on the new album, at once golden echoey and retro happy. They get under my skin:
Two Weeks (live on Letterman) – Grizzly Bear
While You Wait For The Others (live on Morning Becomes Eclectic) – Grizzly Bear

Veckatimest is due May 26th via Warp Records and available for pre-order from Insound on CD or vinyl.

4 comments
4 Comments »
Leave a comment