April 15, 2010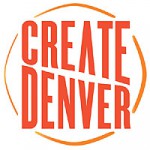 If you're feeling fashionable and adventurous on Saturday night, I'll be DJing the closing Mix and Assemble party for the fabulous Create Denver Week festivities.
Starting at 7pm at the Hi-Dive on South Broadway, I'll be spinning some tunes with Julio from Cause=Time, Eryc Eyl from Reverb, and the formidable Robert B. Rutherford of the Donnybrook Writing Academy (have you checked out his new super column Backlog?).
Julio and I (or as I like to say, Me & Julio…) will be selecting your ear candy during the earlier set from 7pm-9pm,  and there will be mingling, dancing, and silent-auctioning, with these gorgeous concert posters from Ink Lounge Creative (for shows like The Hold Steady, Modest Mouse, The White Stripes, Nada Surf, and Death Cab).
After we finish up, the other two DJs will take over (peacefully) and there will be a fashion show from local designers from 9:30-10:30, then live music from Bad Luck City and Cloud City! It's FREE until 10pm (or three bucks after), so you have no excuses. Come enjoy!
Panic (The Smiths) – Spoon
("Hang the DJ, hang the DJ…" but don't really, because she's trying her best)

5 comments
5 Comments
Sorry, the comment form is closed at this time.