October 18, 2009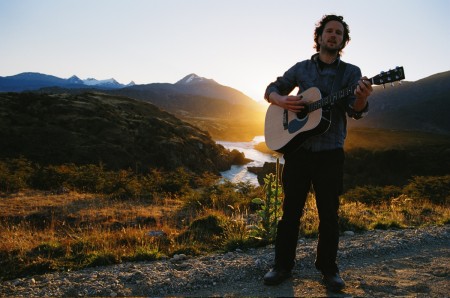 Mason Jennings' Cave Recordings capture an artist very early in his career with stripped-down versions of some of his best songs. Recorded in 1998 at The Cave (a student-run pub at Carleton College in Minnesota), the blues emphases really shines through in this set, sounding timelessly rustic and eternally honest.
Mason's rendition of "California (Part I)" here is one of my favorite versions – the earnest, unadorned way he sings the lines, "California, I'm gonna miss you … like I miss the ocean when I go to sleep / Man, it's gonna break my heart…."
(That's it — next time I come out to Cali I'm gonna stay in one of these, and listen to the ocean again as I fall asleep. Done.)
MASON JENNINGS – CAVE RECORDINGS, 1998
Stormy Weather
Flight Path
Better Than That
Ain't Gonna Die
Isabella (Part II)
Emperor Ashoka
Damn (What a Beautiful Man)
Born
Darkness Between the Fireflies
Little Details
Crown
The Magician
12/8 Time
California (Part I)**
Amphetamine Girl
Joy
Rebecca DeVille
MASON JENNINGS AT THE CAVE, ZIPPED [via]

Mason's eighth studio album Blood of Man is out now on Brushfire Records, and Mason plays Denver's Bluebird on Friday, November 13th with Nathaniel Rateliff and The Wheel (yay!).

[thanks Keith!]