December 31, 2009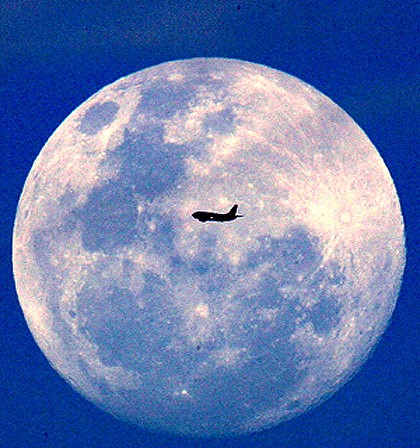 As you may have heard around in the news, tonight is a "blue moon," a rare occurrence of the second full moon in one month. Steeped in legend, it's gotta portend good things for 2010.
Driving home last night, the almost-full moon cast an eerie glow over the snowy plains of Colorado, making everything visible as if it was daylight. Tonight will be even brighter.
Happy blue moon, happy New Year's everyone. Here's to 2010.
Blue Moon (live) – Chris Isaak
Dream/Blue Moon/Try a Little Tenderness – Cat Power (live on KCRW)
Blue Moon – My Morning Jacket (from the Louisville is for Lovers compilation)

PS: My friend is trying to convince me to do the Polar Bear Plunge tomorrow in Boulder. I'm considering it.