April 13, 2009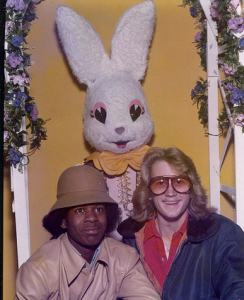 I hope that your Easter looked as good as that one. We got heavy wet snow and I wore my Easter dress anyways, out of defiance (yes, I still try and get a new Spring-y dress every Easter). I am glad to report the usual arsenal of Cadbury Creme Eggs and no Peeps.
Several songs in these past days have set my blogger heart ablaze in the best way. My friend Dainon pointed out that I am on a sky kick lately when it comes to song lyrics, and I was surprised to realize that he is absolutely correct. Lately I can't get enough of the clouds, the stars, and the atmospheric explosions.
Something in the endlessness, I think.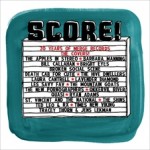 Sleep All Summer
(Crooked Fingers cover)
The National & St. Vincent
Start with the song that I've listened to the most these past few days, probably close to a billion times. Matt Berninger opens with the lyrics, "Weary sun, sleep tonight, go crashing into the ocean… Cut the line that ties the tide and moon, ancient and blue," his voice vulnerably cracking just a little on the high notes. The National and St. Vincent pair up to cover Denver's Crooked Fingers (of Eric Bachmann, Archers of Loaf), and wistfully wrench at my heart in the best way. The songwriting here made me run immediately to go research Crooked Fingers. I am thoroughly impressed with how much exceptional material Merge crammed onto their newest 20th anniversary covers bacchanalia SCORE! (and oh, it is). You can stream the full album here for a limited time, featuring folks like Ryan Adams, The Shins, Mountain Goats, Okkervil River and Bright Eyes.

I Won't Be Found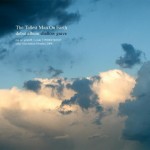 The Tallest Man On Earth
The influence of Bob Dylan on countless young American musicians is well-worn, and almost genetically hotwired into entire generations by this point, but to find a young Swede who sounds so convincingly authentic in his folk howls and sweeping lyrical songscapes — that's something that excites me. Kristian Matsson performs as The Tallest Man On Earth and grew up listening to rock and punk in faraway Scandinavian lands, but through Dylan he "just fell into the ocean of American folk-blues." On this song he sings about the Serengeti, levees of stars, and growing diamonds in his chest. His album Shallow Grave is out now, and also check the twangy theme song he created for the excellent Yellow Bird Project t-shirt site for charity (I'm a happy owner of that National one).
The Sound
Human Highway
There is an effervescence and simple joy in this number from Nick Thorburn (of Islands & The Unicorns) and Jim Guthrie (Canadian musician who was also in Islands, and is Woody's grandson). Human Highway was named after the Neil Young song (or maybe the movie), and their album Moody Motorcycle was recorded in Guthrie's Toronto apartment over a span of two weeks. It has a spontaneous feel to it, full of humble guitar picking and familiar-feeling harmonies that would make the Everly Brothers turn their heads. It was released last summer on my birthday, but I am just discovering it now — a little burst of last summer in the final gasps of winter.

Hallie and Henry (unreleased demo)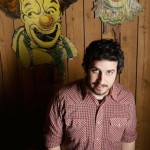 Say Hi
There are several reasons that I can deconstruct liking this unpolished demo from Say Hi's Eric Elbogen, ranging from the way his slightly ragged, earnest voice reminds me here of Pete Yorn, or that restrained pulse of the guitar. But mostly? If we're gonna be honest, I think I like this song because the intro practically begs you to bust out with "Josie's on a vacation far away, come around and talk it over." TRY it. Say Hi has released a fabulous album called Oohs and Aahs on Barsuk, and is currently on tour with Cloud Cult.
Hey, That's No Way To Say Goodbye (Leonard Cohen cover)
Lemonheads & Liv Tyler
This vocal pairing is something I can totally picture occurring in the break room of Empire Records after Rex Manning leaves, Evan's golden hair falling over his eye as Liv puts aside her studying for a few minutes. Harvard can wait. Starlets who sing can be a very bad idea, but Liv Tyler actually has a dusky, delicate singing voice she can be proud of. Here she joins with Evan Dando's golden, malleable croon to cover one of Leonard Cohen's bittersweet gems of a relationship's twilight ("let's not talk of love or chains and things we can't untie"). The results join covers of artists like Townes Van Zandt, Gram Parsons and Linda Perry on the forthcoming Lemonheads covers album Varshons (due June 23 on The End Records). Kate Moss also sings. The concept could go terribly awry, but I enjoyed the last Lemonheads album so much that I hold out hope.