August 30, 2006
Ûž News of the day (well, MY day, anyways) is that The Lemonheads have announced Fall tour dates. Yippee!
Ûž Forget Busted Tees, man. If you truly want to stand out (in an ironic, laid back way) at all the back-to-school parties this fall, make yourself up a Chuck Norris-ism shirt on this site. Mine would probably read: "Chuck Norris has two speeds: Walk and Kill." Read some of my other favorites in this post, or visit the mother archive here. Dang funny.
No wait, I just saw this and I think I want my shirt to read: "Helen Keller's favorite color is Chuck Norris."
(That's gonna be one that my dad calls about and says, "Heather? I don't understand that joke on your blog.")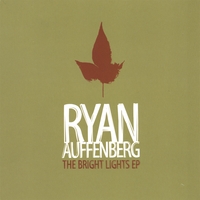 Ûž Several of you have emailed me looking for a place that you can buy the new Ryan Auffenberg EP, Under All The Bright Lights. The good news is that it is now available on CDBaby! It gave me quite a kick to see that the description of the artist on the CDBaby website is a snippet from yours truly. I laughed out loud at that one.
Related download: Check out the acoustic session that Ryan did with iChannel (free download, right click save as).
Ûž For you Pearl Jam fans, I found this great lil blog with a bunch of live shows available for download. It's creatively entitled "Pearl Jam Bootlegs," and there's some fantastic stuff on there.
Ûž For you completists, there is a Doors Box Set ("Perception") coming out on November 21: "This collection offers up re-mastered versions of the Doors' six studio albums on both CD and DVD, complete with rare video and audio tracks such the seventeen-minute cut "Celebration of the Lizard" and a previously unreleased version of "Indian Summer," among other alternate takes and rarities. Hyperion will also release the first authorized autobiography of the band, "The Doors by the Doors," on November 7th."
Remember that Doors movie with Val Kilmer? Remember the scene when he is running around (as I recall) naked, stoned out of his mind? In high school my friend Lance and I decided to watch that movie on Christmas Day one year. His whole extended family was there. I remember being embarassed. That's my best Doors story.
Ûž You know those times when you just need to say "FRICK yeah. I am AWESOME" to the naysayers in your life (or into the mirror)? Well Fabulist has put together a three-part series of "Confidence Rock." And. It. Is. Awesome. (I mean, it includes the song from Karate Kid. It doesn't get much better than that).
Ûž Ten years since Trainspotting? Aquarium Drunkard has a nice soundtrack featurette on the jumpy British flick that turned a generation on to all things Brit-Pop. "Choose life. Choose a job. Choose a starter home. Choose dental insurance, leisure wear and matching luggage. Choose your future. But why would anyone want to do a thing like that?"

Ûž What WOULD Uncle Jesse do? That is an excellent question that, until now, we have not had a website to answer.
Uncle Jesse (John Stamos) shares a birthday with me, and I share some some of his swaggering coolness (I like to think so, anyways). So now I can hypothetically run through a host of scenarios and see what Full House's coolest uncle might have done.
Ûž The Scatter'O'Light post on Michael Hutchence made me think of this picture that I once saw in a fantastic music exhibit:
Regardless of your feelings on the INXS topic, is that not a SUPERB photograph? I love it.
Her post also made me think of this song, still my favorite INXS song 'cuz it makes me think of dancing in my friend Britt's bedroom at the age of ten. I can't describe the dance we were doing, but I can picture it clearly in my head. I contend that this is still a great song – listen to that harmonica! Flashback of the day:
"Suicide Blonde" – INXS

2 comments
2 Comments
Sorry, the comment form is closed at this time.