August 24, 2012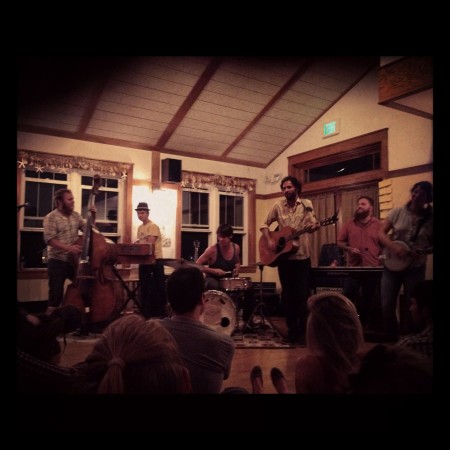 On August 7th, the night after they opened for My Morning Jacket and Band of Horses in Kansas City, Blind Pilot hauled ass across some state lines in their sweet blue schoolbus and arrived at my place just in time for dinner. That night they played a living room show for about fifty of us, and I am so pleased to find out that it was recorded so I can share such a special night with you.
Ever since I first heard the richly colorful music of Blind Pilot back in 2009, I've wanted to get them in to do an intimate Fuel/Friends show. That Tuesday, as you will hear, was totally worth the wait. The thing that really stands out in this entirely acoustic setting is their voices: the velvety, resplendent way they all knit together. At several points during the night you can hear us just hoot out our zenith of joy, like someone was poking us with a giant electric prod of musical fantasticness.
BLIND PILOT FUEL/FRIENDS HOUSE CONCERT
AUGUST 7, 2012
Oviedo
Go On Say It
Two Towns From Me
The Story I Heard
Just One
Keep You
Things I Cannot Recall
Paint or Pollen
Half Moon
I Buried A Bone
The Colored Night
One Red Thread
Three Rounds and a Sound
ZIP: FUEL/FRIENDS HOUSE CONCERT WITH BLIND PILOT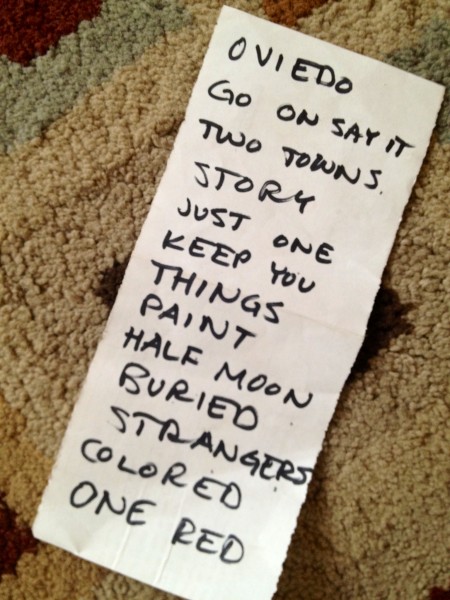 Here are also two videos from the night, including one of Tyler Lyle, who flew out from California to open the show. The song he performs ("Ditch Digger") was partially written at my house back in March, so it was a deep treat to hear it performed there again.
And a final farewell on their bus (which is so very cool inside, Partridge Family-style):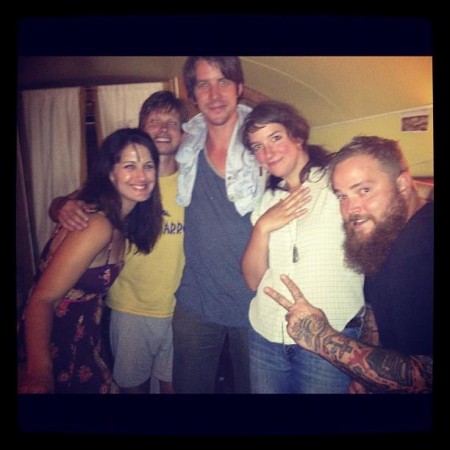 [thanks so much to my neighbor Mike Kimlicko for recording!]