July 27, 2009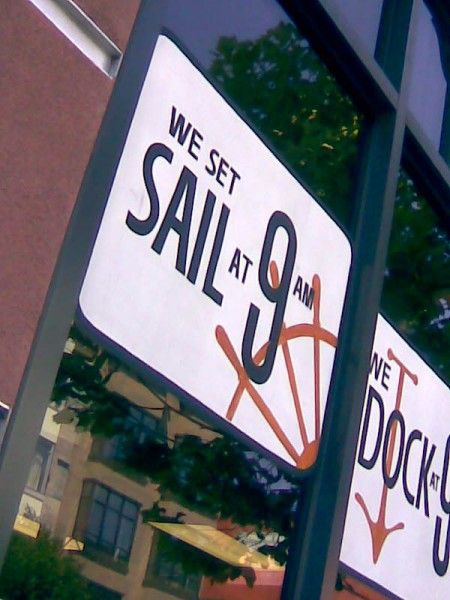 My day job involves advising college students about opportunities to study in rad places, and all this week I get to give one of our programs a test run by sailing on a 134-foot ship and, literally, learning the ropes.
I'll be sailing out in two hours, under the Golden Gate Bridge, and spending a few days on the Pacific as an active member of a working crew, seeing what students experience on their semesters on board. We dock in Monterey at the end of it all. In addition to being a classroom and lab (I keep thinking of Voyage of the Mimi), it's also a working ship, so there will be 24-hour watch rotations. Maybe I can get the middle-of-the-night one. I could use some 2am silence on a glassy sea.
Of course, I made a mix and have been listening to it all week in preparation. It's eerie how fitting each song is becoming for me this week, and how each one is a perfect soundtrack to my unique life right now. Enjoy in my absence…
I'm all at sea
where no one can bother me
…Just me and my thoughts
sitting far away
I sleep by myself
I drink on my own
I don't speak to nobody
I gave away my phone
Like a warm drink it seeps into my soul
please just leave me right here on my own
later on you could spend some time with me
if you want to, all at sea
Now I need you more than ever
Do I need you more than ever now?
So come and spend some time with me
and we will spend it all at sea


FUEL/FRIENDS 'ALL AT SEA' MIX
All At Sea (Live at KFOG radio, SF) – Jamie Cullum
Stuck On A Boat – Port O'Brien
Girl Sailor – The Shins
The Ocean Lifts Her Dress – The Swimmers
Eager to Sail – Wine and Revolution
Lost Coastlines – Okkervil River
Sea Lion Woman – Feist
The Ragged Sea – Alexi Murdoch
The Ocean In Between – Matthew Sweet
Drowning Men (acoustic version) – Fanfarlo
Driftwood – Mark McAdam
Salt And The Sea – Gregory Alan Isakov
Momentary Drowning – Young Coyotes
Deep Blue Sea – Grizzly Bear
Swim Until You Can't See Land (live) – Frightened Rabbit
The Sea & The Rhythm – Iron & Wine
Deckchairs and Cigarettes – The Thrills
The Waves – Princeton
Creeping Coastline of Lights – Mark Lanegan
The Ship Song (at Glastonbury) – Nick Cave & the Bad Seeds
Sail on Sailor – The Beach Boys
Winter Waves – Chris Isaak
ZIP: ALL AT SEA FUEL/FRIENDS MIX

I took this picture a few hours ago when I walked down to the dock to find the boat.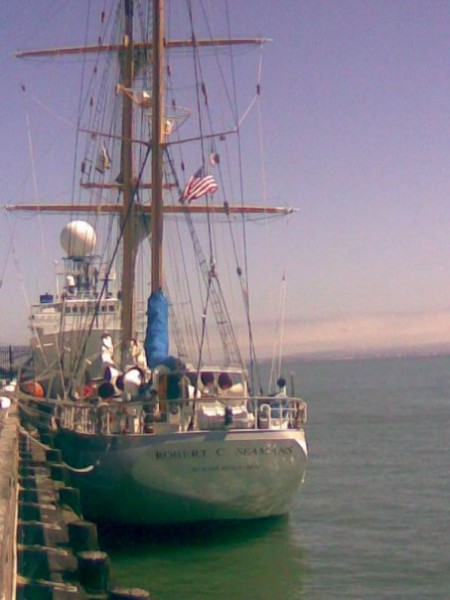 I hope I get to say things like "hoist the mainstay."

UPDATE: I totally did.

36 comments
36 Comments
Sorry, the comment form is closed at this time.