June 22, 2012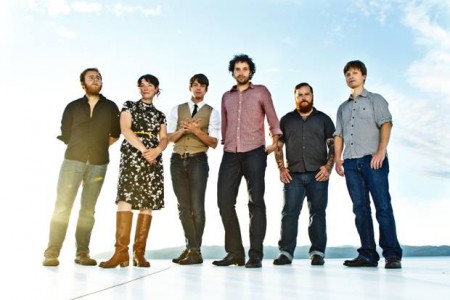 You're blinded by the dazzling attractiveness of this sextet, no? Wait until you hear them perform a stripped-down, all-acoustic set at my house on Tuesday, August 7! And then add to the mix that Tyler Lyle is flying out from California to open the show, and I think you got yourself the house concert of the summer.
Blind Pilot has been a favorite of mine ever since I heard this song in 2009, via my friend Dainon. Since then, Blind Pilot has continued to release amazing music, and most recently I just saw them wow a crowd of thousands at Red Rocks, opening for The Shins and The Head & The Heart. You also know that Tyler Lyle is one of my favorite new songwriting talents, and I am beyond thrilled to have him coming back.
TICKETS ARE HERE. This will probably fill up (please see the "HOW IT WORKS" segment on the EventBrite page). Whee!

10 comments
10 Comments
Sorry, the comment form is closed at this time.