February 24, 2010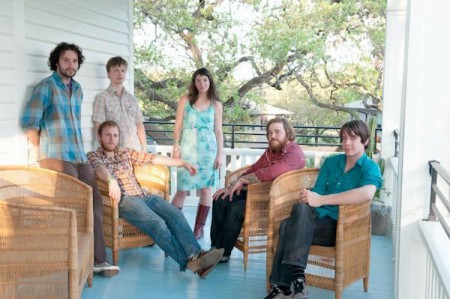 I have "a thing" for this song — both the way Gillian Welch conceived of it and the way anyone else covers it. It is, quite simply, a sweet, sad, powerful song that oozes goodness. I have been known on occasion to drive around (in my Nissan Sentra, so no ragtop down) to this song on repeat, on roadtrips through the barren lands — singing how she wants to do right, but not right now.
To finally have a good quality recording of Blind Pilot performing it (one of my favorite newer bands) is just heavenly. Israel's voice radiates an enveloping warmth, and an understandable melancholy.
LISTEN: Look At Miss Ohio (Gillian Welch) – Blind Pilot
Audio clip: Adobe Flash Player (version 9 or above) is required to play this audio clip. Download the latest version here. You also need to have JavaScript enabled in your browser.
From their iTunes Live Sessions EP, out now, also worth it for the achingly to-die-for good version of "3 Rounds And A Sound" with ukulele, and the previously-unreleased track "Get It Out."
You can also now order their amazing album 3 Rounds and a Sound on 180-gram vinyl, and I can think of very few albums released in recent years that sound as good that way.

11 comments
11 Comments
Sorry, the comment form is closed at this time.