May 18, 2009
This weekend felt like the head-clearing kickoff of summer for me.
In addition to examining the smattering of new shoots emerging in my garden, running down green trails Saturday morning, an excellent peppered bacon breakfast with good company on Sunday morning, and Sunday twilight rooftop patio relaxin' in Boulder, I was enraptured twice by The Bittersweets.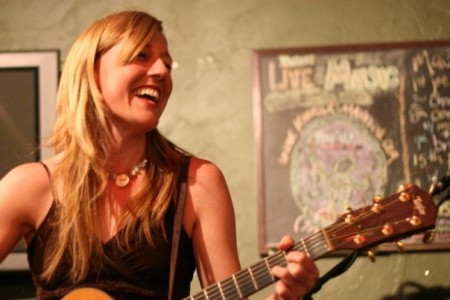 The Bittersweets converted me into something of a frothing-at-the-mouth missionary by Saturday morning. After leaving their Friday night show practically vibrating from the perfection of it all, I went home singing their songs in my car, to myself, loud and strong and clear. Saturday morning I started calling people, emailing those who I might be able to entice away from the sold-out Flight of the Conchords / Iron & Wine show at Red Rocks to come see The Bittersweets at Swallow Hill (sadly, a very low conversion rate).
So what was it about them that left me so rattled in all the right ways?
Well, as I told a friend on the phone shortly after waking, they kinda broke my heart and fixed it all in one night and I couldn't breathe. Both the strength of the songwriting and the brilliant chemistry of primary songwriter Chris Meyers and lead vocalist Hannah Prater are exceptional, along with the slide guitar and harmonica of Jason Goforth rounding out the trio. "Come," I wrote to friends. "Like Whiskeytown before anyone heard of them and before Ryan Adams started twittering about his decline. Or like Gillian Welch in a tiny tiny venue."
They played their rootsy, honest music for a solid two hours, songs laden with plaintive lines that stopped me dead ("it's been years, and I'm still fucked up, like some stillborn afterthought"). There were a handful of beautiful covers in there — Lucinda Williams' "Orphan" early in the set, the sweetly wrenching "Broken Things" by Julie Miller, and towards the end of a late night, "Tomorrow Is A Long Time" (Dylan) and "I Hope That I Don't Fall In Love With You" by Tom Waits. Tom Waits is real good at that hour.
They closed their main set with the heart-stopping rendition of "When The War is Over" that I was waiting for — but they sang it standing down in the crowd with no microphones or amps, lapsing in the middle of the song over to "Falling Slowly" as I hoped they would. You could have heard a pin drop and it felt like half the audience was swallowing back a lump. The first time I heard that song, I personally "knew" instantly that it was about a divorce and the wake left, because of the way it punched me square in the metaphorical jaw. I talked to Chris afterwards about his song, letting him know how devastatingly powerful I found it to be. "Yeah," he said, "People always come up to me and think it's an anti-war song, and tell me how powerful of a political statement it makes, but the war there…" he looked around over his shoulder, then leaned forward towards me, "…it's the war of a divorce."
The shots I took Friday night are here, so you can see a little of what I saw. GO see The Bittersweets, por favor. My handstamp from Friday said it all:

A few more "wow" tunes this week: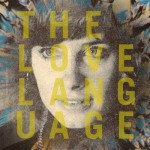 Lalita
The Love Language
This song starts with machine -gunfire drums under a huge carnival big-top, all swirling sequined girls and fire-twirling. What a fun, perfect summer song from North Carolina's Stu McLamb, performing as The Love Language, a band that my friend Oz at HearYa is calling his favorite new discovery. I like taking Oz's word for things, and I think LL might be getting a fair amount of rotation from me all through these upcoming summer months. This tune is from the home-recorded, self-titled debut album. Man, there's a lot of Voxtrot here, and, as their MySpace description says, LL sounds "like etta james kicking heroin."

Flightless Bird, American Mouth (alternate version)

Iron & Wine
If my sources are correct, the formidable Sam Beam played this gorgeous song at Red Rocks on Saturday night, aptly controlling the there-to-laugh crowd with "songs about God and shit." Alongside songs like "Woman King" and a set-closing "Trapeze Swinger" — even without hearing what he played in between, I'd say that sounds like a bit of heaven. Tomorrow Iron & Wine is releasing a 23-song double disc of rarities and b-sides called Around The Well, and having had the privilege to sit with it for a few weeks, I can say that I have found so, so much to love within those quiet plucked notes and whispered truths. This version of Flightless Bird, American Mouth comes from the free collection of alternate versions of songs off 2007′s The Shepherd's Dog, which you can download for free over on the Iron & Wine site. Go. Do it.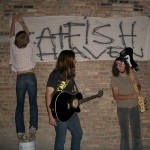 Set in Stone
Catfish Haven
A flirty funk-guitar riff starts things off loose and happy here, and then that compelling Seventies-tastic bassline comes in. There's a world-weary strain in the voice of lead singer George Hunter, almost as if it's too difficult to be this earnest, this cool. Hailing from Chicago with a blisteringly boozy soul that feels more at home in the South, Catfish Haven makes my heart beat a little faster. This track is off Devastator, their third album, out now on Secretly Canadian, and one of SPIN's best overlooked records of last year. I looked right over it, and now am circling back.

Northern Lights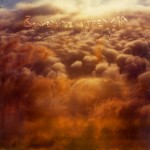 Bowerbirds
I am pretty sure I first heard of North Carolina's Bowerbirds when they collaborated with Bon Iver on tour, covering that heartbreaking Sarah Siskind song. Their 2007 debut incited John Darnielle to say they were his "favorite new band in forever" — and what's not to love in the simplicity of the lyrics here:
"And I do need the wind across my pale face. And I do need the ferns to unfurl in the spring. And I do need the grass to sway. Yes, I do need to know my place. But all I want is your eyes, in the morning as we wake, for a short while." This is the first song off their new album Upper Air, out July 7th on Dead Oceans/Secretly Canadian. Bowerbirds are on tour with Megafaun all this summer, including a date right through Denver here during our 2009 Underground Music Showcase. Hmmm.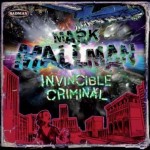 You're Never Alone In New York (feat Craig Finn)
Mark Mallman
Any time Craig Finn guest stars on a track, I'm gonna want to hear it — a constant curiosity about how well his distinctive, pointed delivery works outside of the Hold Steady we love. Friends from the shared hometown of Minneapolis, Finn joins Ruby Isle frontman Mark Mallman on a track from his forthcoming solo release Invincible Criminal (Aug 11 on Badman), an album that was written "in the haunted basement of a converted church and inspired by a ghostly apparition of Elvis." This intro is a slick, shiny song about big cities, I could tell when Craig Finn was about come in because the mood of the song shifts away from electronica and towards that meaningful-sounding swell of piano chords and then — boom. I was right. He comes in just at the right moment, bringing things back down into the dive bars and boulevards. [via P-fork]