May 4, 2009
Tonight after work I went down and pushed my fingers through the dark, rich-smelling soil in my little garden plot and breathed in the smell of newness on its way. I turned over the black soil with a vengeance, and added some organic fertilizer/compost stuff into it, even planting a few swaths of seeds before the sun slipped behind the peak and the wind grew cold on my damp and dirty skin. I have never ever had a garden before. Other than one notable exception, I've never even had much luck growing anything, ever. I feel I've always been totally disconnected with the simple profundity of seed to plant.
I am thoroughly, wildly, stupidly excited about this prospect before me that seems like magic right outside my door. Scarlet nantes carrots, Oregon sugar pod snow peas, Cocozelle summer squash, "Contender" beans, Farmer's market blend mesclun lettuce, Little Gem romaine lettuce, and for good measure and sheer pleasure — Shades of Blue larkspur, snapdragons, and Sunspot sunflowers. The earth is black and soft and smells incredible. My heart is beating a faster just telling you about it.
The last two hours have been thoroughly good medicine after the week I had last week of illness and caretaking — the bastard flu that wouldn't quit. Mostly recovered now, time spent quiet in a garden is amazingly good for the innards. Before I took sick, here are few songs that I was enjoying. While I was sick I mostly just listened to things like the theme song from The Office and The Daily Show, and that eerie vacuousness from LOST.
The Only One
Manchester Orchestra
Over that zingy opening riff and pummeling percussion, the lyrics pop in with "I am the only one that thinks I'm going crazy and I don't know what to do / And I am the only son of a pastor I know who does the things I do." Atlanta's Manchester Orchestra are kids in their early twenties with a terse vibrancy and big bright punk-rock sensibilities beyond their tender years. The Paste review that I read this week claimed this track "recalled power-popsters Supergrass at their most chipper," which of course immediately caught my attention. The new album Mean Everything To Nothing is out now, and they hit Denver next week at the Marquis, with fun supporting (the new band from The Format frontman Nate Ruess) and Oakland's Audrye Sessions. Also — Manchester Orchestra is doing an in-store at Streetlight Records in San Jose on May 18; my old stomping grounds. Woot. Plus — Rainn Wilson loves 'em?

Rebels In The Roses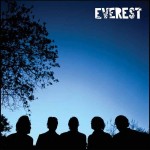 (live on Daytrotter)
Everest
Last Monday night as I lay near dying (or so it felt), the timeless Neil Young took the Denver stage at Magness Arena. Although I couldn't make it into a standing position, I was pleased to hear that his opening act was Fuel/Friends favorite Everest, in a custom-built pairing. Everest possesses some of that great heart-on-their-sleeve lyricism with drawling country rock that Neil epitomizes. This live track was recorded recently for the excellent Daytrotter sessions, and as the band explains it is "a letter to someone that will never receive it. It's set at Cave Hill Cemetery in Kentucky, and is the first song on Ghost Notes" — an immense album.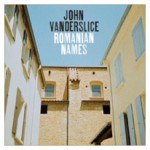 Too Much Time
John Vanderslice
"Woke up on the sand and I tied up my sleeping bag…" Over a majestically orchestral opening, this newest song from John Vanderslice's forthcoming album Romanian Names sounds like a blazing sun rising over the San Francisco beach, strong and sure. Thanks to my recent pledge to myself to check out more JV after he wowed me in concert, I am deeply liking all the shimmering dense colors on this album. Something about this song reminds me of Nada Surf's "The Fox," one of the darker songs on last year's Lucky — struggling with the weight of loss and responsibility, but still stirring and sparkling. Before setting out on tour with The Tallest Man On Earth (love him), Vanderslice is playing an in-store at SF's Amoeba on 5/18 and then a CD release show the following night May 19th at Rickshaw Stop.

Moth's Wings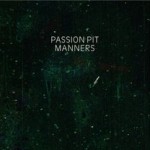 Passion Pit
Last summer I saw Passion Pit play at the Monolith Festival, where their set shoehorned as many people as you would believe humanly possible into a tiny subterreanean dance party. Their nascent sounds then were irresistible, built largely around the addictively sped-up-crack sounds of "Sleepyhead" — a song which, once heard, will stick in your head for days. This track off their forthcoming Manners (out 5/19 on Frenchkiss) shows that there is another dimension to their uber-compelling sound.  "Moth's Wings" feels more organic and symphonic — "you come beating like moth's wings, spastic and violently whipping me into a storm, shaking me down to the core." It reminds me, actually, of the shimmering, bright cascades of another Monolith standout, Pomegranates. There's a sharp iridescence here.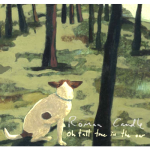 Early Aubade
Roman Candle
I'll end with my favorite new discovery. I should say FAVORITE in all caps.
Like the fiery sparkly namesake of the band, Chapel Hill NC's Roman Candle explodes into my night. What I've heard of their upcoming third full-length Oh Tall Tree In The Ear (May 12) is one of the best new things I've listened to in a long while. They've been around since 1997 (with connections to other locals like Ryan Adams and Caitlin Cary) but are new to me. And while Roman Candle is often compared in the same breath to some pretty solidly enjoyable stuff like summerteeth and good vibrations, today on this song they are all young and hungry Rolling Stones. After you're done with this one, go listen to "Eden Was A Garden" on their MySpace, and then download the free EP on their website that I've listened to 24 times since yesterday. Then come back and we'll talk about how good they are.
I didn't know what an aubade was so I looked it up: "A poem or song of or about lovers separating at dawn; a song suggestive of morning." What a freaking marvelous word to write a song about. Handy with a lyric, this song starts with this fine turn:
"I'd like to thank my lucky stars just for shining out tonight
like a hundred scattered eyes in the ether
I know it ain't normal thanking stars but it ain't normal seein' stars
Outshine the London streetlights either."

8 comments
8 Comments
Sorry, the comment form is closed at this time.