May 27, 2009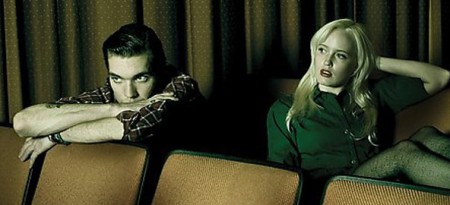 Man, something about these warm summery weeks, or maybe an aural hangover from my driving journey through West Texas, but lately all kinds of down-home music is grabbing me. Something about the authenticity of a good campfire sad song, or a mandolin + fiddle. I mean, sure I'm still going to dance my ass off at Ghostland Observatory this Saturday, but for today, this is hitting the right notes:
Justin Townes Earle (whose name I just learned how to pronounce correctly, because I am retarded) is Steve Earle's son and a proper heir to that surname. Named partly after Dad's friend Townes Van Zandt, 27-year-old Justin infuses his brand of Americana with a vibrant, organic streak of youth.
He does a surprisingly great cover of The Replacements' 1987 classic "Can't Hardly Wait." It amazes me how this song is from an album typically thought of as all sloppy punk, but has these sterling country-road roots that Justin brings out so well. Justin's also got strong strokes of that same off-kilter howl that Westerberg trademarked. Hearing this has made me smile.

Can't Hardly Wait (Replacements cover, live 9/28/08) – Justin Townes Earle

I'll write you a letter tomorrow
Tonight I can't hold a pen
Someone's got a stamp that I can borrow
I promise not to blow the address again
Lights that flash in the evening, through a crack in the drapes
Jesus rides beside me
He never buys any smokes
Hurry up, hurry up, ain't you had enough of this stuff
Ashtray floors, dirty clothes, and filthy jokes
See you're high and lonesome, try and try and try
Lights that flash in the evening,
Through a hole in the drapes
I'll be home when I'm sleeping
I can't hardly wait
Can't Hardly Wait – The Replacements


Listen to the rest of this show over on the Live Music Archive, for a fine sampling of Justin's original songs interspersed with classic covers of Woody Guthrie, Mississippi John Hurt, dad Steve Earle, Blind Blake, Townes Van Zandt, and Lightnin' Hopkins.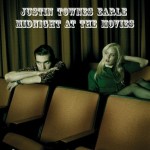 JTE's Midnight At The Movies is out now on Bloodshot Records, and he's massively on tour this summer.

Also — check out the recent Aquarium Drunkard feature of Justin Townes Earle and Jason Isbell (of the Drive-By Truckers) interviewing each other. Nice.

13 comments
13 Comments
Sorry, the comment form is closed at this time.