February 1, 2009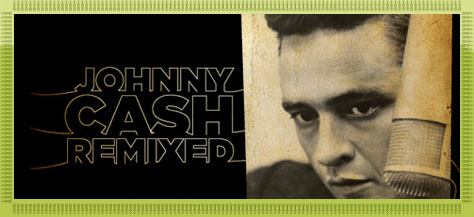 Johnny Cash Remixed (podcast, 13 minutes)
I found this podcast to be an interesting listen, detailing some of the history behind the new Johnny Cash Remixed album (Compadre Records). I'm not sure the originals needed remixing, but I was curious to hear the songs through a modern filter. Also, you can hear Snoop Dogg's drawl on about Johnny being his "main man," which  made me smile.
Twenty Johnny Cash classics (including "I Walk The Line", "Folsom Prison Blues" and 'Wide Open Road") were licensed from legendary Sun Records, first record label home of Elvis, Johnny Cash, Jerry Lee Lewis, and Roy Orbison, among others. Top remixers and producers were recruited to bring the sensibility and technology of 2008 to recordings universally accepted as timeless, with the blessing and support of the custodians of Johnny Cash's legacy. The original tracks, recorded with Cash's band the Tennessee Two, were pure and stark, with only the essentials; guitar, light percussion and Johnny's unmistakable voice and presence. The new mixes maintain this fantastic charm and personality while filing out the sound and creating bold re-interpretations.
CONTEST: I have either a limited edition vinyl or a CD copy of this album to give away. You can leave me a comment if you'd like it and I'll pick a random winner next weekend.