September 9, 2010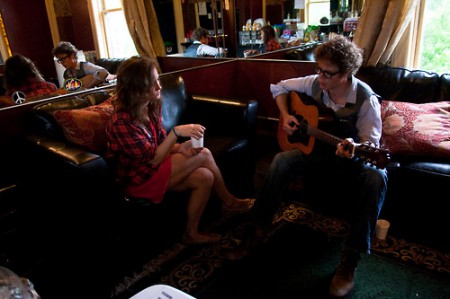 As if Josh Ritter and his folk-singer wife Dawn Landes weren't already cute enough together, now we get to hear their voices together on a free new download. And it is sublime. They sure as heck better have some golden-voiced offspring.
STREAM: 500 Miles (Hedy West cover) [download here]
Audio clip: Adobe Flash Player (version 9 or above) is required to play this audio clip. Download the latest version here. You also need to have JavaScript enabled in your browser.

Josh sets out on a European tour (more than 500 miles) today, before looping back around through these domestic lands in late autumn. You may recall how much I loved the Telluride shows, so you know I will be there for the Denver stop on 11/11.
All tour dates here: GO.

[photo credit Brian Stowell]