September 28, 2012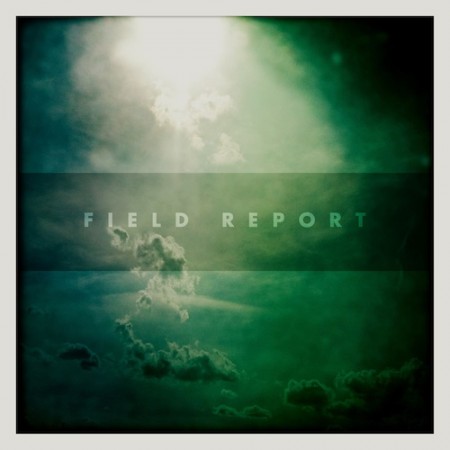 I just almost fell out of my chair when Field Report confirmed to play at my house show next Monday, October 8, with Seattle's magnificent Hey Marseilles. They're in town with a day off so WHY NOT. I love both bands so much that my ears might disintegrate into bliss right now, and you should come disintegrate with me.
I first wrote about Field Report after a friend of mine from their record label shot me an advance last March as a personal recommendation, with serious urgency for the understated burn throughout this record. Those days were the season of schizophrenic springtime icestorms, and this is a record of sleet and woodsmoke and fever dreams.
Chris Porterfield was in a Wisconsin band called DeYarmond Edison, along with Justin Vernon (Bon Iver) and what would become Megafaun. The Field Report record was made in Bon Iver's Eau Claire studio, and has a similarly gripping effect to the first Bon Iver record, for me. It settles on me and clings to me, probing "unmapped chambers of hearts."
This rich and thoughtful record is terrific all the way through (reminding me somehow of the gritty landscape of a Cormac McCarthy novel) but "Fergus Falls," in particular, is the song I have listened to probably 200+ times, often in the car with the windows up and the volume dial as high as it can go because: THAT CRESCENDO. I had myriad ideas about what the song was about — there's something distinctively dreamlike about the lyrics, except the kind of dream where you get wrapped in the sheets and try to run but your legs are lead. I recently read a piece in Rolling Stone that described how it was inspired by a pregnant woman he saw at a Milwaukee music festival who was with a guy who "looked like an asshole," and that she seemed trapped. The song-pieces all fell into place, and lines like "And no one saw my banners, my bruises, my flares, my flags" made quiet sense.
Fergus Falls – Field Report

You can stream the whole Field Report record here, and go buy it right now (it just came out a few weeks ago on Partisan Records – the home of other great artists like Deer Tick, Dolorean, and Middle Brother).

5 comments
5 Comments
Sorry, the comment form is closed at this time.