July 29, 2012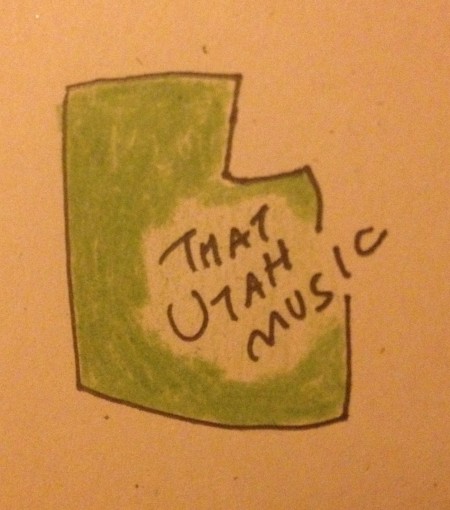 I'm writing this from a quiet campground near the Utah/Colorado border, by a wide silvery river. Tomorrow I end a month of travelling all over eight Western states, and tonight I find myself sitting here with all sorts of rambling thoughts bumping around in my head, like stones in a tumbler. The road has such a strong and lovely allure; there are all these vistas I've never stood and looked over, so many rutted highways I am just starting to make an effort to take. Going home is going to be tough.
Utah was my final state to spend some time in before I re-entered Colorado tonight at sunset; last night, several of Salt Lake City's finest musicians got together for a summer evening BBQ to welcome me to the Beehive State. Since many of them are on the mix, I was reminded of a terrific little compilation CD that my good friend Dainon made me last year to celebrate all the music happening in his home state. After I floated in the Great Salt Lake today (and blasted a little Band of Horses in honor), I listened to Dainon's Utah mix on my five-hour drive across the state, between those red mountains.
I want you to download a bunch of music from Utah? You don't even know Utah.
Well, yes. But let's be adventurous. Two thoughts struck me as I listened: first, Utah is a completely gorgeous state that I haven't given much thought to. Second, Utah has this fantastically vibrant and diverse musical scene that I haven't given much thought to. These twenty songs are the perfect score for any roadtrip, but especially one through this state where it was made. If you wish that you could also go on a roadtrip through the desert this summer, but maybe can't, this tasty and substantive collection can whisk you away.
Utah music as Dainon presents it here to me is strongly-rooted in folk with a distinctly Western feel, and reflects a genuine community of folks who overlap on each others' projects in the best ways. Several of these musicians I have written about before or included on other mixes (like Paul Jacobsen & The Madison Arm, Band of Annuals, Jay Henderson, Joshua James), but so many of these songs were new to me.
Dainon wrote in the liner notes for me: "While I am not sure the state has an easily recognizable or definable sound, what its musicians create, they create well. There's a sense of community, of belonging, of wanting to be and do and perform more and better and with new ideas. These are men and women who have created some fantastic songs. Listen hard and you can see images, too: mountains and desert and snowflakes. I think you'll like this."
He was very right. I do.
THAT UTAH MUSIC
Apocalypse Wow (Take 3) – Paul Jacobsen & The Madison Arm
Dreamcatcher – The Mighty Sequoyah
Freak Out – The Future of The Ghost
Oak Tree – Desert Noises
Thread Paper Girl – The Happies
Coal War – Joshua James
Excuse – Ruru
Boring – The Poorwills
Element of Surprise – Bronco
I Never Did My Best – Ryan Tanner
Don't Let Me Die – Band of Annuals
14 Years – Parlor Hawk
Calling Your Name – Sarah Sample (with Paul Jacobsen)
Magic Numbers – The Devil Whale
The Sun Will Burn Our Eyes – Jay William Henderson
Dirt – Sadye Price
If We Should Fall – Cub Country
Suture & Sing – P.L.A.T.E.
Where Does The Time Go – Dustin Christiansen
I Saw The Light – The Lower Lights
EXPLORE THAT UTAH MUSIC (zip file)

The lyric in the title of this post comes from the aching roadweary song from Parlor Hawk. I completely fell in love with the song from Ryan Tanner and listened to that about ten times in a row, and it's also worth noting on this mix that Jon, Tyler and Charity from The Head and The Heart are the backup singers on that Devil Whale track. I added the final two tracks based on delightful music discovered at the BBQ last night (Dustin Christiansen, and the new Lower Lights Vol. 2 album).
But I think the most affecting moment on this mix for me might have come with the Sarah Sample song, as the sun sank behind huge black storm clouds on a stretch of highway that didn't even show any names on the map. Sarah sings, pure and piercing:

no one's to blame for being lonely
no one's to blame for getting lost
I'm so far from anything holy
I'll just send my prayer up
and hope that it gets caught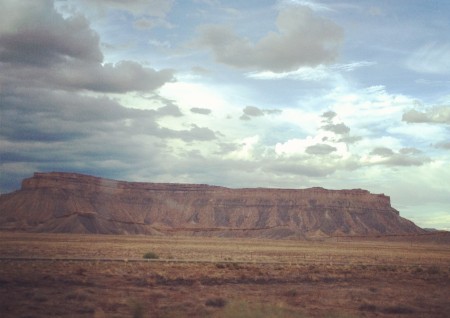 12 comments
12 Comments »
Leave a comment