July 21, 2010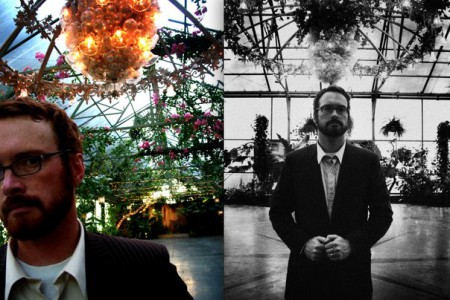 This Kathleen Edwards cover is just stunningly gorgeous. My good friend Dainon pointed me in the direction of his Salt Lake City musician friends Paul Jacobsen & The Madison Arm yesterday afternoon, and so I spent the rest of my next three hours at work intermittently working on a spreadsheet and clicking play every five minutes and twenty nine seconds.
The piano echoes as if this was recorded in a sad, empty room. My friend ruminated today, "Isn't that song just like someone draws the curtains so they can hold you while you weep?" Depressing as hell, but yes. How is it that a piano can evoke feelings that no other instrument can even touch in me?
It feels something like Love is Hell-era Ryan Adams sitting in front of his piano, all the shiny gold country Americana stripped down, sanded off, and made more beautiful.
Six O'Clock News (Kathleen Edwards) – Paul Jacobsen & The Madison Arm
Six O'Clock News – Kathleen Edwards
Canadian Kathleen Edwards is a oft-overlooked musician whose 2003 album Failer I first read about in Nick Hornby's Songbook. I remember she toured with John Doe a few years ago, and was also featured on the Elizabethtown soundtrack. I know I should dig deeper with her, if she can write songs like this.

Paul Jacobsen also did an interesting National cover that's grown on me and into me like moss. The National is a hard band to cover. Where the original is elegant, restrained, baritone grace all throughout, on this cover I love how Paul's voice raises in lament right after the 2:15-mark. It almost evokes Peter Gabriel to me.
Fake Empire (The National) – Paul Jacobsen & The Madison Arm
Paul Jacobsen & The Madison Arm (self-titled, 2008) is available now, and the Kathleen Edwards cover is from a Black Sessions EP, recorded "live on a bleak winter day."
They run in the same musical circles as neighbors Jay Henderson and Band of Annuals, both of whom I've written about before. And if you're in Salt Lake City, they are opening for Colin Hay on July 31.

29 comments
29 Comments
Sorry, the comment form is closed at this time.