May 22, 2012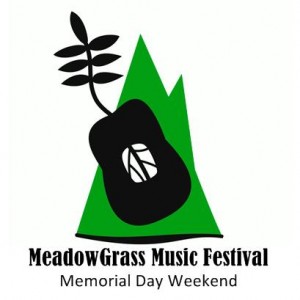 This Memorial Day weekend you'll find me in a yurt on the grounds of Black Forest's 400 wooded acres at the La Foret conference center (the historic summer home of local philanthropist Alice Bemis Taylor) for the fourth annual homegrown Meadowgrass Festival, just north of Colorado Springs.
I've never been to this fest before, but it's growing in stature and quality (last year Damien Jurado, Horse Feathers, and John Doe from X played!) and sounds like it will be simply incredible. Denver luminary Nathaniel Rateliff is headlining Friday night before he heads off to the UK to open some more shows for Mumford & Sons, and the incomparable alt-country progenitors SON VOLT will rock Saturday night in their only Front Range show of the summer! Also notable in the lineup are The Barr Brothers and Alela Diane, as well as local blues-wunderkind Grant Sabin, and The Flumps. Sunday morning will feature a Bluegrass Mass (!), Telluride style.
Many musicians stay on-site, and the festival welcomes back any artist that's played there in the past to come enjoy the fest's current iteration, so I am hoping for a neat Doe-Bay-feel to the environment with little division between artist and festivalgoer.
I'm very much looking forward to the campfire jams both nights for folks who are camping, where everyone is encouraged to bring their instruments and head on down to the fire pit. There's a swimming pool on-site, Bristol Brewing beer tent, and all kinds of cool events for the kiddos, like the Millibo Art Theatre and also Mountain Song Community School where the little ones can make musical instruments.
WIN A PAIR OF TICKETS! I have a pair of day passes to give away (you pick the day: Friday, Saturday, or Sunday) to a lucky reader! Email me if you would like to be entered to win, and I hope to see you all out there.
Come for the weekend: twenty-one bands are playing!

Comments Off
No Comments
No comments yet.
Sorry, the comment form is closed at this time.