April 16, 2012
Seattle songwriter Damien Jurado has been making exceptionally good music for a very long time. His latest record Maroqopa sees him paired up again with Richard Swift (who produced Damien's incredible Saint Bartlett in 2010, and also that great Mynabirds record, and the forthcoming Pickwick debut). I still stand by my previous three-word review of Maraqopa: "ghostly doo-wop sadness."
With his newest record, there came a small stack of 7″ singles, with six additional incredible songs. This song absolutely BREAKS MY HEART, and it is a bonus track. I mean COME ON Damien, it is unfair the crazy talent that flows out of this gentleman.
Diamond Sea – Damien Jurado
COLORADO CONTEST: Damien is playing Denver's Hi-Dive tomorrow night. This will be one of the very best shows of the springtime in Colorado, guys. You can buy tickets here, and also email me to enter to win one of the pairs I have to give away! I can't wait til tomorrow night. Come join me.
AND: In addition to immediately buying Maraqopa and coming to the show tomorrow night, you'd also be well-advised to listen to other Seattle luminaries covering his songs, via the Seattle Times (or, you know, on a rooftop).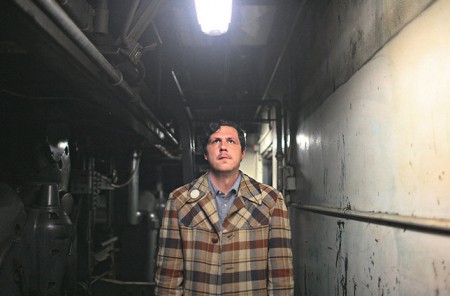 DAMIEN JURADO SPRING TOUR
Apr 17 – Hi-Dive – Denver, CO
Apr 18 – Velour – Provo, UT
Apr 19 – Neurolux – Boise, ID
Apr 21 – Biltmore Cabaret – Vancouver, Canada
Apr 22 – HOLOCENE – Portland, OR
May 16 – Schubas – Chicago, IL
May 17 – Warhol Museum – Pittsburgh, PA
May 18 – Davis Square Theater – Somerville, MA
May 19 – Mercury Lounge – New York, NY
May 20 – Johnny Brenda's – Philadelphia, PA
May 21 – Black Cat – Washington, DC
May 22 – King's Barcade – Raleigh, NC
May 23 – The EARL – Atlanta, GA
May 25 – The Basement – Nashville, TN
May 26 – Russian Recording – Bloomington, IN
May 28 – Sasquatch Music Festival – George, WA
Aug 09 – Haldern Pop – Haldern, Germany
Aug 17 – Green Man Festival – Wales, United Kingdom

[photo by the talented & lovely Sarah Jurado]

3 comments
3 Comments
Sorry, the comment form is closed at this time.