February 22, 2012
Whoa, whoa, whoa. Sometimes an album pops in your mailbox at midnight on a Sunday when you stop into the harshly-lit post office, and you find yourself wishing there was anyone else in the building to excitedly bubble over to: "Sweet jesus, did you see who is on this record?!"
Advance warning of the incredible New Multitudes record escaped me until this weekend: a dream-team collaboration between Yim Yames (My Morning Jacket), Will Johnson (Centro-Matic), Jay Farrar (Uncle Tupelo/Son Volt), and Anders Parker. Right!?
I listened straightaway, late into that night, and my first thought was how much it reminded me of the rambling, haunting joy found in the Kerouac-sourced (and also California-focused) record that Farrar made with Ben Gibbard, and also of course of Wilco's collaborations with Billy Bragg on the Mermaid Avenue records. This July would have been Woody's 100th birthday, so the record was intended as part of the celebration of the immeasurable mark he left on American songwriting.
As she did to jumpstart Mermaid Avenue, Woody's daughter Nora chose these four musicians to pore through more than 3,000 of her father's unrecorded lyrics (many from his earliest songwriting days in Los Angeles), and use them as fodder to create new songs. After diving into boxes of diaries, notebook, handwritten scraps, typed and coffee-stained pages, Farrar decided to focus the songwriting on Woody's California period. That sounds like an amenable decision to this California girl.
Stylistically, there's all sorts of wonderful stuff happening on this record, but that lack of coherence adamantly doesn't work to the album's detriment. We've got the African-inspired/Graceland feel of Yim Yames' "Changing World," the slow-burn Texas desert sadness of Johnson's "Careless Reckless Love" (always the hardest way to do it), or the bouyancy of Farrar's "Hoping Machine" (reference #19 on this fantastic meme). There is an intuitive chemistry and threads of collaboration all throughout this record, regardless of who sings lead vocals, or who wrote the music.
Changing World – Yim Yames
"No Fear" sounds just like something you'd want to sing at the end of a Sunday southern church service, an old spiritual with all four of their voices rising. "Chorine My Sheba Queen" by Johnson will, I promise, break your heart (and the provenance story will make your pulse race a little).
I'm still absorbing this record, but so far it couldn't be more fantastic.

LISTEN NOW: You can stream the entire record thanks to Conan, and order it immediately here. It's out next week on Rounder Records; the bonus disc version will have 24 songs total, and the artwork is also by Woody.
THE "I'M TRYING TO FIGURE OUT HOW TO GET TO ONE OF THESE CITIES" MINI-TOUR
March 6 – The Fillmore – San Francisco, CA
March 7 – Music Box – Los Angeles, CA
March 9 – Crystal Ballroom – Portland, OR
March 10 – Showbox – Seattle, WA
March 12 – The Birchmere – Alexandria, VA
March 13 – Union Transfer – Philadelphia, PA
March 14 – Webster Hall – New York, NY
March 16 – Paradise – Boston, MA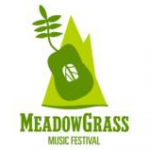 PS: In Jay Farrar/Colorado news: Did you see that Son Volt is headlining the Meadowgrass Festival in Colorado Springs/Black Forest this Memorial Day Weekend? Damien Jurado last year, Son Volt this year — way to go organizers!

1 comment
1 Comment
Sorry, the comment form is closed at this time.