January 28, 2010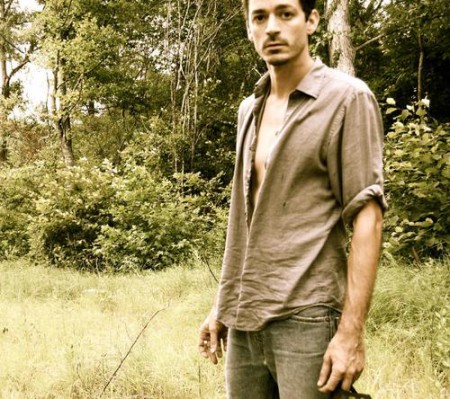 Today dawned steely grey and covered in snow. While it was nice to get a slow start, I feel a touch of the seasonal blues, unexpectedly.
It's the right kind of day for the sad, slow beauty of AA Bondy.
I fell in love with Bondy's music last year and almost named his When The Devil's Loose (2009, Fat Possum) one of my top albums of the year. Bondy wrote of it, evocatively, "To me [the album] sounds like a radio washed ashore after a shipwreck." The songs are subtle on the album, but it is really something to hear what they become live.
HearYa Sessions recently had Bondy and his backing band into the studio, and I was amazed by the way "Slow Parade" becomes an electric beast at the end. It starts like morphine and ends like ten-foot waves crashing.
Slow Parade – AA Bondy
Drag your shadow down the street
is it you I was to meet?
with your saints there on a chain
Waiting on another rain
And I'm going down
where the waves will surround
to the roll and the pound of the wild, wild sea
singin sweet to me…

Also, be sure to listen to the HearYa version of "Mightiest of Guns." That minute-long slowburn introduction here puts a lump in my throat.

CONTEST FOR THE DENVER KIDS:
Come see AA Bondy tonight at the Hi-Dive! I have four tickets to give away, so please email me ASAP if you'd like to attend! Willy Mason and A(aron) Tom Collins open.

AA BONDY TOUR DATES
28 Jan – Hi-Dive, Denver, CO
29 Jan – Jackpot, Lawrence, KS
30 Jan – Maintenance Shop, Ames, IA
1 Feb – High Noon Saloon, Madison, WI
2 Feb – Blind Pig, Ann Arbor, MI
3 Feb – Mohawk Place, Buffalo, NY
4 Feb – Valentine's Downstairs, Albany, NY
5 Feb – T.T. The Bear's, Boston, MA
6 Feb – Union Hall, Brooklyn, NY


12 comments
12 Comments
Sorry, the comment form is closed at this time.