March 28, 2009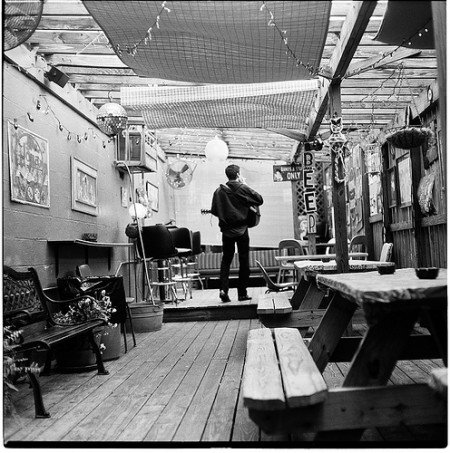 A.A. Bondy is fast becoming my new favorite artist, and unreleased songs like these from his Daytrotter session last summer scrape at my insides. As I listen to them today in a quiet house, snow sparkling clean in the bright sunlight, something inside of me immediately identifies with the high lonesome harmonica and the roughed-up weariness in the vocals.
Bondy writes, "This song feels like it was buried in the ground long before me and my shovel just happened to strike it one day." Yeah, and it's oddly a story of a vampire and an alienation from the world — the sleeping during the day and the going out at night looking for a quenching to the thirst. Never thought I would identify but somehow I do… and there is the mark of a great, great song.
Oh The Vampyre (unreleased, live on Daytrotter) – A.A. Bondy
And one more, about black haired girls and layin' among the pines as the night comes rolling in.
Among The Pines (unreleased, live on Daytrotter) – A.A. Bondy

Go and get the rest of the set for free on Daytrotter.
A.A. Bondy is playing Sasquatch Festival on Memorial Day weekend. Anyone up for another roadtrip?

[image credit Jonathan Purvis]

9 comments
9 Comments
Sorry, the comment form is closed at this time.