January 4, 2010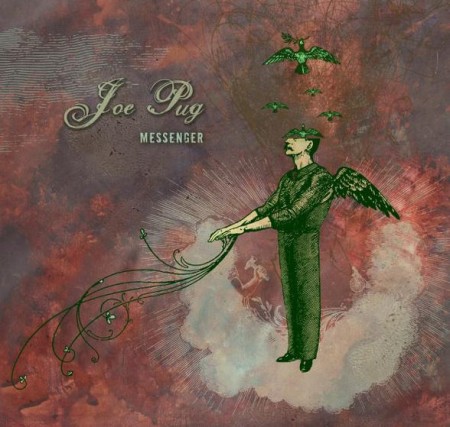 Well, Joe Pug just did it to me again. I've been feeling a little dessicated these last few days, and not much like writing about music (happens to the best of us). And then I heard this new song "Unsophisticated Heart," and it is just everything I am feeling tonight. I love Joe for this simple honesty; for the incisive accuracy he has with the words he pens, and the ache in his voice as he sings them.
In the same resigned way that Jeff Tweedy's voice has when it cracks on the line as he covers Radiohead, "If I could be who you wanted….," Joe's voice here is so unvarnished so you can see right through to the parts of him that are fragile. I imagine some would say that having an unsophisticated heart is a detriment, and downfall, a liability — and it certainly can feel like it sometimes. But by the time Joe reaches the end of this song, I don't mind mine at all.
Unsophisticated Heart – Joe Pug
Take a walk on Sunday, it ain't that hard
take a walk on Sunday, it ain't that hard
If my thoughts are hard to gather
if I don't know where to start
it ain't my mind that matters
for I have an unsophisticated heart
Tried to trust a stranger, it got hard
you know I tried to trust a stranger
it got hard
Now I see things like a soldier
and I'm jealous of the dark
but if my eyes have only gotten colder
I still have an unsophisticated heart
Oh my eyes will hardened, my voice will be guarded
my mind so bewildered and buried in the garden
you may still know me by just one part
I tried to keep your secret, it got hard
There was nowhere I could keep it
it got hard
And there's one thing that's for certain
when they come with their dogs and their guards
I can hide behind the thinnest curtains
for I have an unsophisticated heart
for I have
for I….


Joe Pug's first proper full-length album (after slaying me with two previous EPs) is finally out on February 16th and will be called Messenger.
In the weeks surrounding the album release, Joe is on tour with Justin Townes Earle (for reals) and they come to Denver on my half-birthday February 19th. Yes, we celebrate things like that 'round here, and that show will be a fine way to commemorate another half-year gone.

2 comments
2 Comments
Sorry, the comment form is closed at this time.