November 25, 2009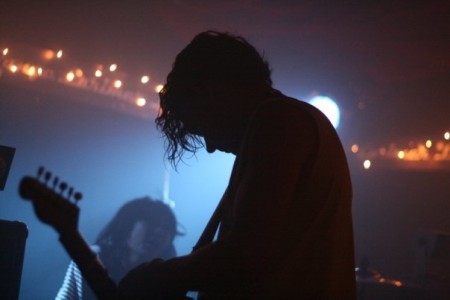 The Big Pink was absolutely astounding on Monday night at the Larimer. The show was loud, loud, very loud, all smoke machines and strobes. The original duo of the band is fleshed out on this tour by an immensely enjoyable female drummer (badass Akiko Matsuura) and bassist Leopold Ross in a shirt that read, "Safe in Heaven, Dead." The wiry energy packed into the small muscular frame of singer/guitarist Robbie Furze was magnetic to watch, while Milo Cordell hunched over his keyboards and synthesizer knobs, hands flying back and forth.
The show felt epic and monumental, like it should have happened in some cool era 25 years ago in a tiny London basement club, and then years later people would whisper to each other in hushed tones, "You were THERE for that?"
What The Big Pink is doing with their music feels important and substantial, and the songs from their debut album A Brief History of Love explode and grow to fill the space they rock in. I love the album; I loved the live set even more. They press a fresh blend of sounds from the past over their crisp electronic base. It reminded me of the ragged mix of electric guitar and huge beats of the Handsome Furs show back this summer. Between those two, I found my two favorite shows of the year. Absolutely, absolutely go see the Big Pink when they come through town.

The Clash-meets-New Order vibe of this song was my personal highlight of their set (other than the huge cheers that greeted "Velvet," and their massive marvelous closer of "Dominoes"). If this doesn't make you dance and do the hipster flail, your dancer-thing is broken.
Tonight - The Big Pink
(imagine it eighteen times louder, shaking loose the crud of the day)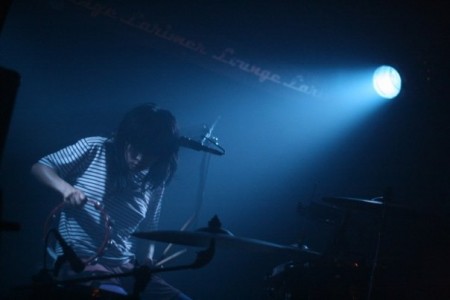 10 comments
10 Comments
Sorry, the comment form is closed at this time.