September 10, 2009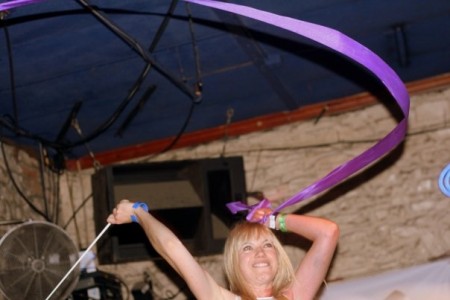 Why is lead singer Patience (yes, that's her real name) of Australian band The Grates so excited up there? It could be because she has 2 tickets to Sunday's Monolith Festival to giveaway to YOU, as well as a copy of their new album Teeth Lost, Hearts Won.
Email me a story about a time when patience was important to you, or why we need Patience, or something rad about Australia (other than that my little brother is moving there, omg news of the family last night)! I will pick a winner at noon tomorrow, that's 12pm Mountain Standard Time, Friday. Include your full name with your email entry, k?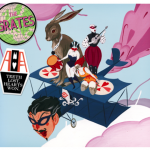 The Grates play the Monolith kickoff party tomorrow night, and at the festival Sunday at 2pm. I saw them at SXSW (which is actually what that picture up top is from) and they were a blast.
Burn Bridges – The Grates



Teeth Lost, Hearts Won is out Tuesday, Sept 15th. It was produced by Peter Katis (Frightened Rabbit, The National) and features guest appearances by Kori Gardner of Mates of State (vocals on "Milk Eyes") and Tim Fite (vocals on "Not Today").

1 comment
1 Comment
Sorry, the comment form is closed at this time.