August 26, 2009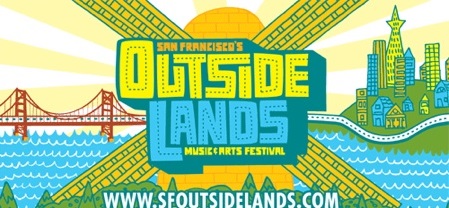 This weekend, the second annual Outside Lands Music & Arts Festival explodes into Golden Gate Park in San Francisco. I was on the maiden festival voyage last summer, so to speak, and despite a few technical hiccups here and there I had an amazing time at this unique and distinctly regional fest.
Last year I shot photos for Stereogum (looked like this, and ha – I totally said this!), but for 2009 I am looking forward to going rogue, and the flexibility that implies. The plan is to minimize the number of bands I see that I know I love and have seen live before (The National, Blind Pilot, The Avett Brothers, Conor Oberst) and try to wander a bit, trust in kismet, see many bands I don't know (thanks Ranger Dave!), and hopefully have a lot of fun new discoveries to report back. This year I am also bringing several sweaters, since I nearly froze to death during Radiohead's jawdropping set last year.
If you're coming or thinking of coming, here are some acts I've never seen live that I am hoping to wander into: Nortec Collective (Tijuana electronica?), Matt & Kim, Thievery Corporation, Extra Golden (Kenyan benga music + rock), Raphael Saadiq, Portugal. The Man, Bat For Lashes, SambaDá (Afro-Brazilian samba funk!), Lucinda Williams, Bettye LaVette, and holy lord definitely Tom Jones. Tenacious D ("the best band in the world") closes out the fest on Sunday night.
What else should I be sure not to miss?
There are a few cool features this year for the fest, like Saturday and Sunday beach cleanups through The Surfrider Foundation and Save The Waves, and the KUSF Free Yr Radio stage with live broadcasts streaming over community radio. The brilliant artist-designed tshirts for charity initiative, Yellow Bird Project, will have a booth there that I'll be stopping by – I have the shirt The National designed for them. My partner in crime has already downloaded the iPhone app, because he's cooler than me, and there are a series of night shows at some of my favorite SF venues, since the festival ends fairly early each night (10pm! Home for Law & Order!).
Not coming to join me? You can stream the whole Outside Lands 2009 on YouTube. How 'bout that!
Game on!

19 comments
19 Comments
Sorry, the comment form is closed at this time.