February 16, 2009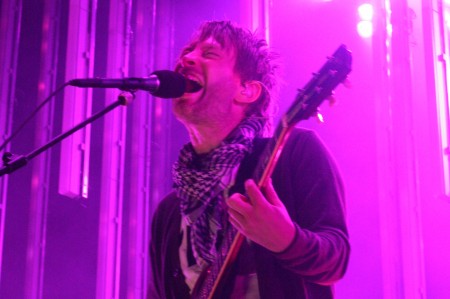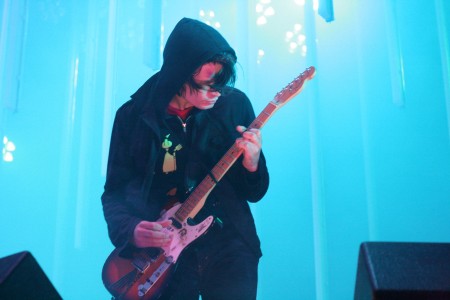 This weekend I was finishing my taxes and getting it back from The Man, whilst listening to Radiohead to make the undertaking a bit less tedious.
The recording of their live set from last August echoed through my kitchen, the show where I saw em for the first time at the Outside Lands Festival in foggy San Francisco. Photographing the band from that close (under a dazzling collection of cathedral-like lights) and the superb setlist makes me smile every time I think of it.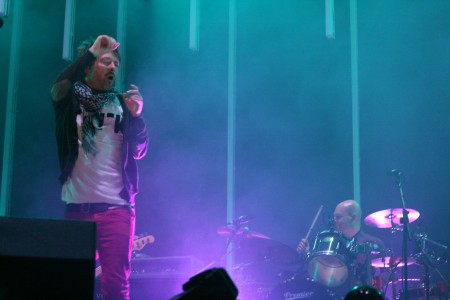 2008 was the first year of the Outside Lands Festival, and it was a bit of a clusterfuck at times. The sound went out twice during Radiohead's set, in one of the most surreal moments I've had at a concert. Imagine the most sublime wall of sound you've felt in years, vibrating all around you — and then complete silence. I watched the band furiously playing on, while all around us the absence of music felt thick like cotton. I joke that for a second I thought it finally happened, I finally went permanently and irreversibly deaf from all the concerting.
After the first burst of silence, Thom jokes about someone putting beer in the plug; when it happens again two songs later, a wave of discontent ripples through the crowd but then we all rose up to sing at the top of our lungs (in an excellent concert moment that still kinda warms me):
"You are all I need…you're all I need. I'm in the middle of your picture, lying in the reeds…"
I was packed there into the masses singing along in the fog, thin sweater wrapped tight around me under the cypress trees.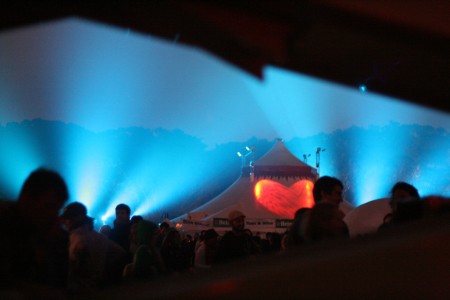 RADIOHEAD
August 22, 2008 – Outside Lands Festival
Golden Gate Park, San Francisco, CA
15 Step
Reckoner
Airbag*
There There
All I Need*
Nude
Talk Show Host
National Anthem
The Gloaming
Videotape
Weird Fishes/Arpeggi
Idioteque
Karma Police
Jigsaw Falling Into Place
Just
Exit Music (For a Film)
Bodysnatchers
Pyramid Song
You And Whose Army?
Paranoid Android
Fake Plastic Trees (this still kills me lately)
Everything In Its Right Place
*Sound cuts out during Airbag and All I Need
ZIP: RADIOHEAD AT OUTSIDE LANDS
[thanks to the original taper! I took all them pics, and love 'em, especially that abstract one with the heart, taken as I looked at the crowd behind me during Radiohead's set. Yep.]

9 comments
9 Comments
Sorry, the comment form is closed at this time.