June 22, 2009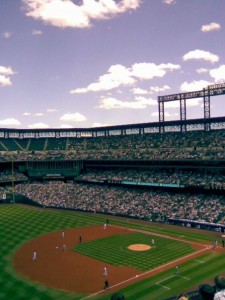 Yesterday afternoon found me sitting in an upper level of Coors Field with my dad and sister, celebrating Father's Day with him in the sunshine as we watched the Rockies beat the Pirates. That's what it looked like:
I was reflecting on how impossible it is to feel like anything is seriously amiss in the world when I get to have an afternoon like that — yelling at the players with my pops, tossing about my feeble knowledge of stats this season (I know just enough to be dangerous), and remembering all the Giants games at Candlestick Park when we were growing up.
It was a good day.

Here are a handful of tunes that have been keeping me company lately…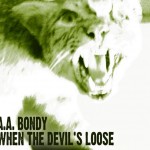 When The Devil's Loose
AA Bondy
Formerly of the band Verbena (whose 1999 major-label debut was produced by Dave Grohl), AA Bondy's solo songwriting knocked me for an immense loop when I was seduced by his Daytrotter session. Several songs from that session are now due to show up on his forthcoming sophomore release, and this is the title track. You'll hear a bit of old-time parlor smoke in his voice, reminiscent of the creeping goodness I find in M. Ward, with a fuller sound to the new material. Bondy just announced some dates next month with Conor Oberst, and he hits Denver's Hi-Dive this very night. You should go. When The Devil's Loose is out Sept 1 on Fat Possum.

Periodically Double or Triple

Yo La Tengo
This feisty, organ-laced number from Yo La Tengo's millionth (ok, I think 12th) album spans all kinds of eras from late Sixties-brilliance to the sexy tease of funkadelica. It's reminiscent in ways of my favorite song off the last album, the falsetto glory of "Mr. Tough" (which, incidentally makes the best iTunes Genius playlist fodder, if'n you want to dance). Yo La Tengo never seems to stop experimenting; Popular Songs is due Sept 8th on Matador.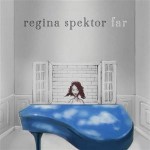 Laughing With
Regina Spektor
Never afraid to experiment with an intriguing blend of playfulness and truth, first listens of Regina Spektor's new album Far are promising. The first song I heard from it was "Folding Chair" which charmed me with a vignette involving a beach chair, feet buried in the sand, and sea just being a wetter version of the sky. But this song is acutely incisive and couldn't be further away from playfulness. Armed with her piano and her honesty, she muses, "No one laughs at God when their airplane starts to uncontrollably shake, no one's laughing at God when they see the one they love hand in hand with someone else, and they hope that they're mistaken." It's a heady, sharp one. And true, as far as I can tell. You can stream the full album now on her MySpace, Far is out tomorrow on Sire Records.

Waterfall (Judee Sill cover)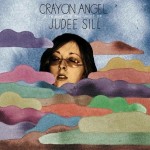 Dan Rossen
Back in the sister-goldenhair days of yore, Judee Sill was an important talent in the Laurel Canyon scene. Before her untimely death, Judee originally wrote "Jesus Was A Crossmaker," covered radiantly by The Hollies and introduced to a bunch of the younguns on the Elizabethtown soundtrack. Here Grizzly Bear's Daniel Rossen covers an obscure song of hers with shimmering technicolor beauty and a ukulele. I absolutely love it. He joins folks like Ron Sexsmith, Princeton, and Beth Orton on the upcoming Crayon Angel: A Tribute to the Music of Judee Sill, due Sept 22 on American Dust; Rossen's mom must be proud.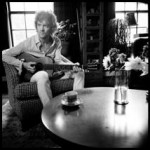 Poised and Ready (rough version)
Brendan Benson
When Brendan Benson announced a new album last week, the tracklisting included several songs that were first unveiled as "Ruffs" back in March of 2007. Before he began recounting with the Raconteurs, his solo career gave us some of the most intelligent, sharply-crafted power-pop tunes of the last few years. Even on this rough demo version – come on, you can hear how fabulous the new album is likely to be. I was converted to Benson's songcrafting genius through a prized series of mix CDs from a friend, all heavy on Benson's best songs — of which there are many to choose.  My Old, Familiar Friend is out August 18th on ATO Records, and I am really looking forward to it. Now go listen to this masterpiece as well, the snappier 2005 version I vastly prefer:
The Alternative To Love – Brendan Benson

6 comments
6 Comments »
Leave a comment