March 31, 2009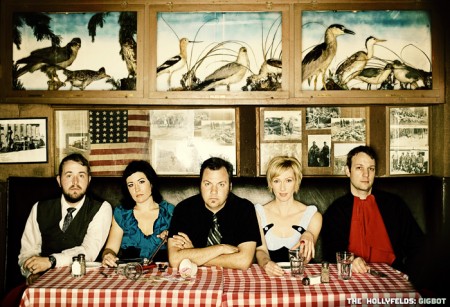 A few weeks ago, I helped dragged a table out into a bar parking lot on a lovely Sunday afternoon and interviewed last summer's winners of Denver's best alt-country band title, The Hollyfelds. They have a new EP coming out Friday, and they played at our Hillbilly Prom last weekend (oh wait, that was the Lurleens).
Feel free to jet on over to Gigbot.com and see what we had to talk about.

[photograph by my favorite Todd Roeth]

3 comments
3 Comments
Sorry, the comment form is closed at this time.